SACE IS THE ITALIAN INSURANCE-FINANCIAL GROUP, DIRECTLY CONTROLLED BY THE MINISTRY OF ECONOMY AND FINANCE, SPECIALIZED IN SUPPORTING BUSINESSES AND THE NATIONAL ECONOMIC FABRIC THROUGH A WIDE RANGE OF TOOLS AND SOLUTIONS TO SUPPORT COMPETITIVENESS IN ITALY AND AROUND THE WORLD. 
FOR FORTY-FIVE YEARS, THE SACE GROUP HAS BEEN THE PARTNER OF REFERENCE FOR ITALIAN COMPANIES THAT EXPORT AND GROW IN FOREIGN MARKETS. IT ALSO SUPPORTS THE BANKING SYSTEM TO FACILITATE, WITH ITS FINANCIAL GUARANTEES, COMPANIES' ACCESS TO CREDIT TO SUPPORT THEIR LIQUIDITY AND INVESTMENTS FOR COMPETITIVENESS AND SUSTAINABILITY WITHIN THE ITALIAN GREEN NEW DEAL, STARTING WITH THE DOMESTIC MARKET.
SOLUTIONS OFFERED BY SACE
Credit Insurance and Job Revocation
You can protect yourself against the risk of default and offer payment extensions to your customers while making your products and services more competitive. We digitally insure repeat sales to a single business partner or a selection of them up to your entire customer base, or your individual job order.
You can get financing for your international growth. You also find a solid partner to recover your receivables, in Italy or abroad, and turn them into liquidity with our Factoring services:
factoring pro soluto
factoring pro solvendo
maturity factoring 
reverse factoring
Bonds and guarantees for tenders
You can easily participate in national and international tenders and obtain the contract guarantees required by principals. Our bail bonds are accepted by public and private beneficiaries allow you not to tie up money or other collateral and free up financial resources to support business growth. 
In addition, our bail bonds for procurement, construction, environmental, vat refund and other performance guarantees required by legal or contractual obligations can be applied for directly online.
You can more easily access financing and lines of credit to support your growth in Italy and abroad and to become a champion of the Green economy.
In addition, to cope with the negative impacts resulting from the Russian-Ukrainian crisis, with Garanzia SupportItalia we support your business by issuing guarantees at subsidized terms, counter-guaranteed by the state, on loans provided by credit institutions.
Construction and Investment Protection
Confront all construction activities both in Italy and abroad with peace of mind while complying with the relevant regulations with our Contractor's All Risks (C.A.R.), Erection All Risks (E.A.R.) and Posthumous Decennial policies. With us, you can choose and customize the coverage best suited to your company's needs, covering any material and direct damage to the works under construction, including damage to third parties.
Get an assessment of the reliability of your Italian and foreign clients, advice to identify the Temporary Export Manager company best suited to your needs, studies and research on countries and sectors, and training and advisory services to enhance your managerial skills. Specialized consulting and experience in risk assessment and management gained in over forty years of business are just a click away for you.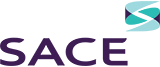 Ing. Fabio Manenti is a consultant for Sace and Simest and collaborates both in internationalization and Temporary Export Management and in coaching / mentoring, supporting companies in the various processes of promotion and expansion abroad, also using the proposed advanced finance tools.
IF YOU ARE INTERESTED IN ONE OR MORE OF THESE SERVICES OR WOULD LIKE MORE INFORMATION PLEASE CONTACT US!