OUTPLACEMENT DEMIX SERVICES
Outplacement is the only professional consulting service, within the active labor policies, that supports the candidate in all phases of the active job search, from taking charge until the new job placement. DEMIX has the ambition to support, train and accompany the candidate in a new work, professional or entrepreneurial challenge.
Outplacement is the consulting activity in the field of human resources that deals with accompanying people leaving a company in the search for new professional opportunities. The outplacement service in Italy is regulated by the Ministry of Labour and Social Policies as a support activity for professional relocation.
The activity is carried out on specific and exclusive request of the client organization (the company where the person is employed and from which he/she is about to be fired or placed in redundancy fund or in mobility) and is aimed at the relocation of workers in the labour market. Outplacement is an English-derived term, imported from the United States where it was coined around the 1960s. It was first used by the NASA space agency that helped thousands of employees from the concluded "Apollo" project to re-enter the labour market. 
Our role and our goal
in Outplacement
In this new and important season of Outplacement it is essential to dominate the dynamics of control and enhancement of the needs of the world of work, and in this area DEMIX GROUP wants to give impetus to professional reconversion, even towards new types and tasks of work, as well as self-employment.
We need to be able to encourage people to consciously and constructively experience employment discomfort.
that, more and more often, determines a personal and social discomfort.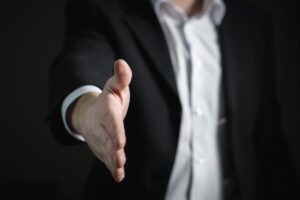 Choose our professional courses
and our accelerator program
Reform your staff and relaunch your business today, don't waste your resources and maximize your time.