WE ARE A NETWORK OF NATIONAL AND INTERNATIONAL PROFESSIONALS WHO WORK IN THE SECTOR OF MANAGEMENT CONSULTING AND SUPPLY OF BUSINESS SERVICES. OUR GOAL IS TO IMPROVE THE BUSINESS OF OUR PARTNERS AND CUSTOMERS AND TO DEVELOP NEW STRATEGIES AND INNOVATIVE PROJECTS WITH THEM. EXPLORING NEW FOREIGN MARKETS DEEMED INTERESTING. WE FOLLOW OUR CUSTOMERS STEP BY STEP BY PROVIDING THEM WITH A WIDE RANGE OF SERVICES, FROM PLANNING TO DEVELOPING NEW BUSINESSES, FROM SEARCHING FOR SUPPLIERS AND BUYERS TO PROMOTING AND GROWING BRANDS.
International

Cooperation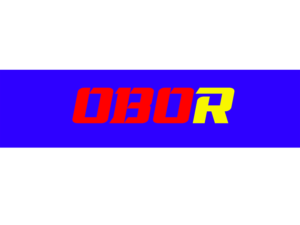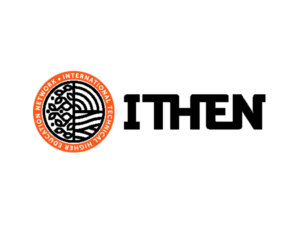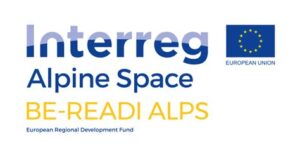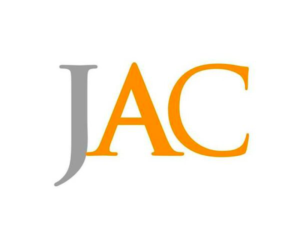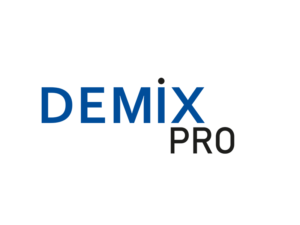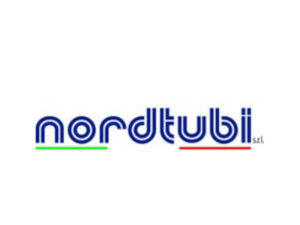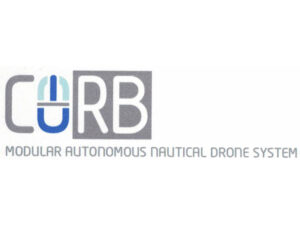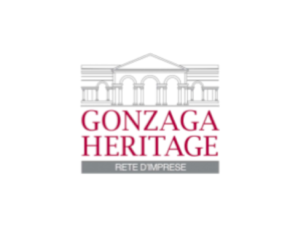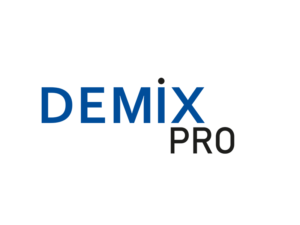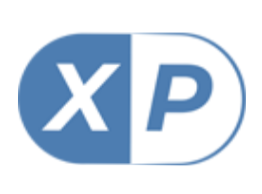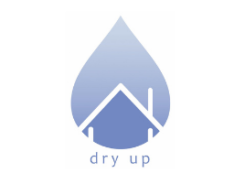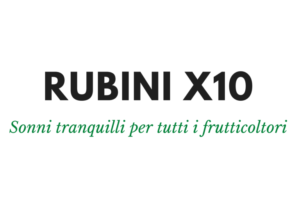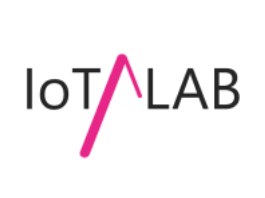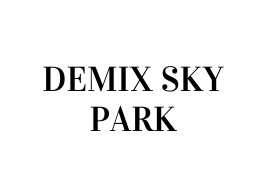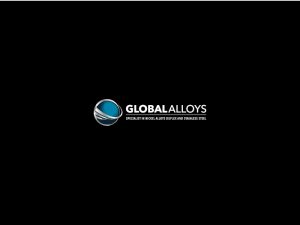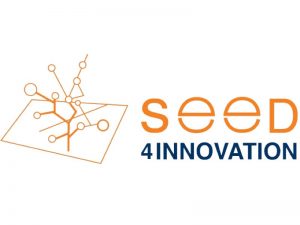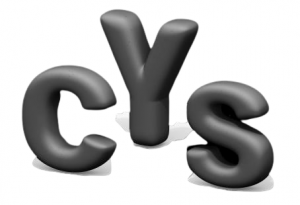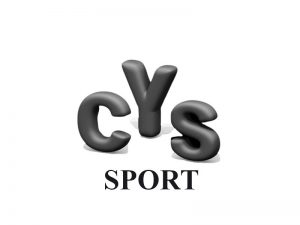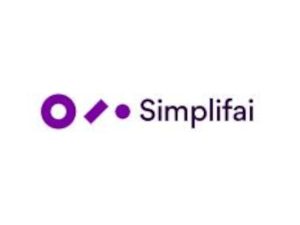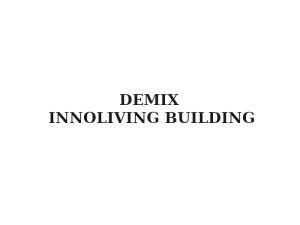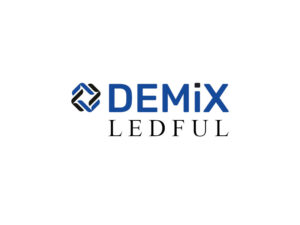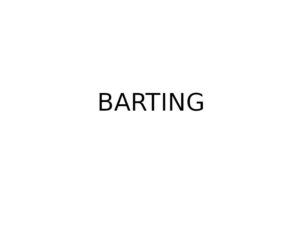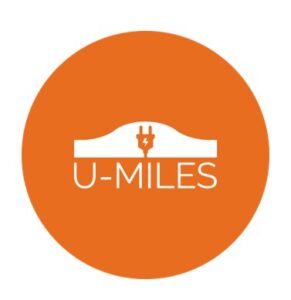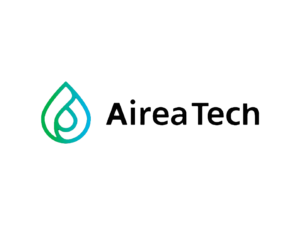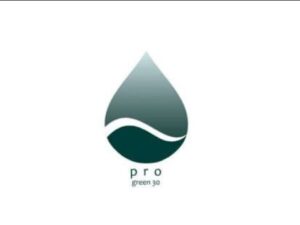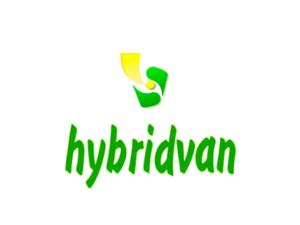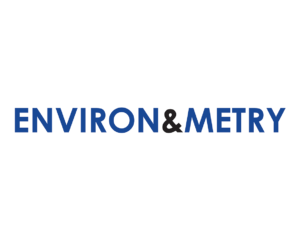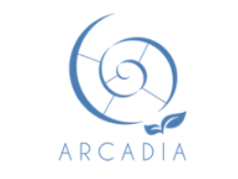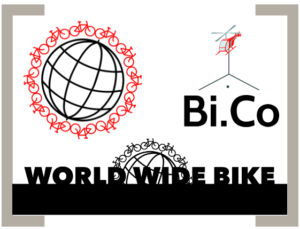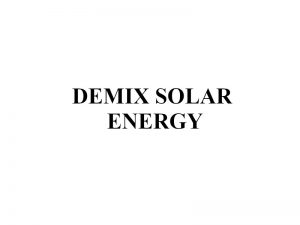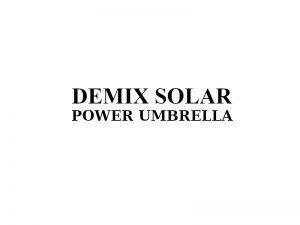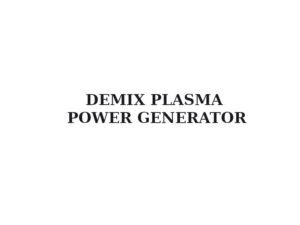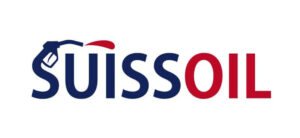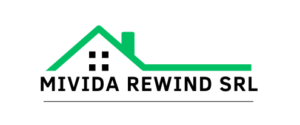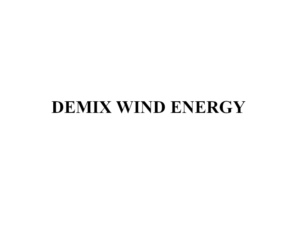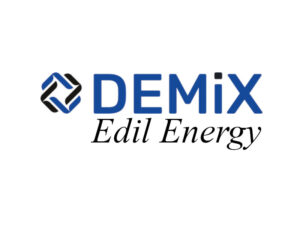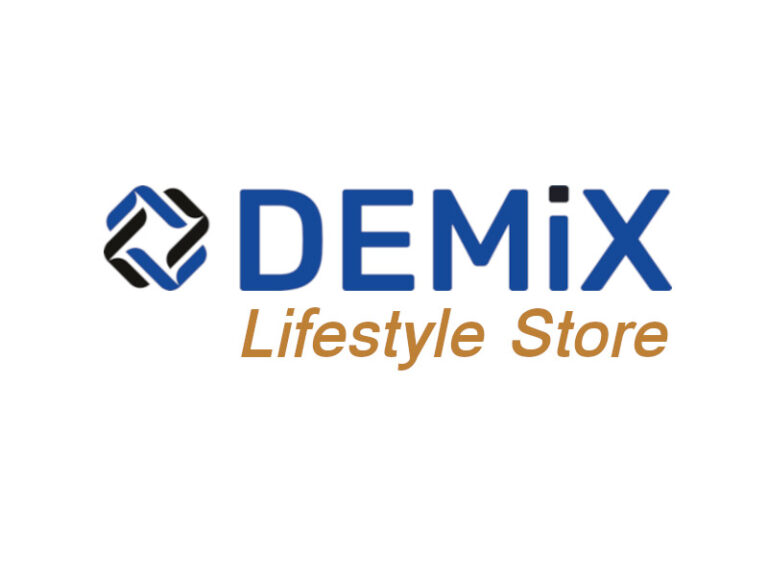 Demix Lifestyle Store is a project for the international distribution of lifestyle products, conceived and developed by the demix group which is based on the concept of the franchising corner.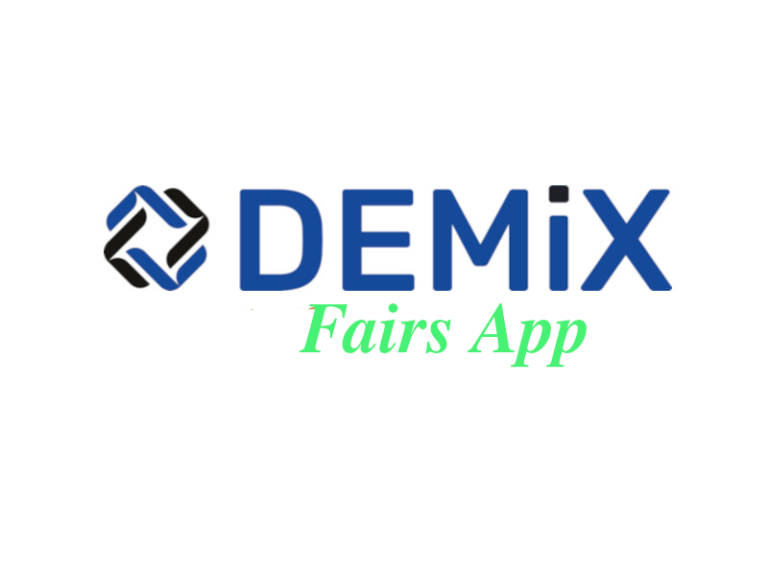 The DEMIX FAIRS APP project concerns the planning, development and promotion of an App designed for the management of the fair experience by the user, thanks to the collaboration with some national and international partners who are experts in the sector.
Demix edil energy is a group of companies distributed throughout italy and europe, united to carry out customized renovation and energy upgrading interventions.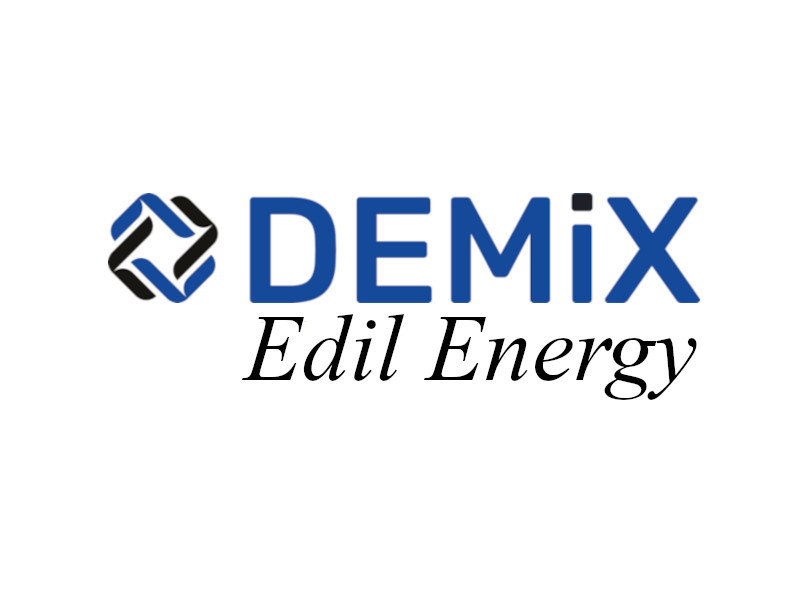 Demix Sky Park is an automated vertical car park. It is an economic car park as it saves time and petrol by finding a parking space quickly. There will be less carbon emissions. Everyone will have more time to enjoy life without pollution.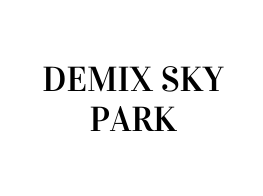 Demix Ledful aims to use a different technology from the advertising displays currently present in numerous buildings:
Transparent led display is a new type of display technology with high transparency, vivid color and high brightness. It has been designed to have numerous applications, from shopping malls, to elevators, etc…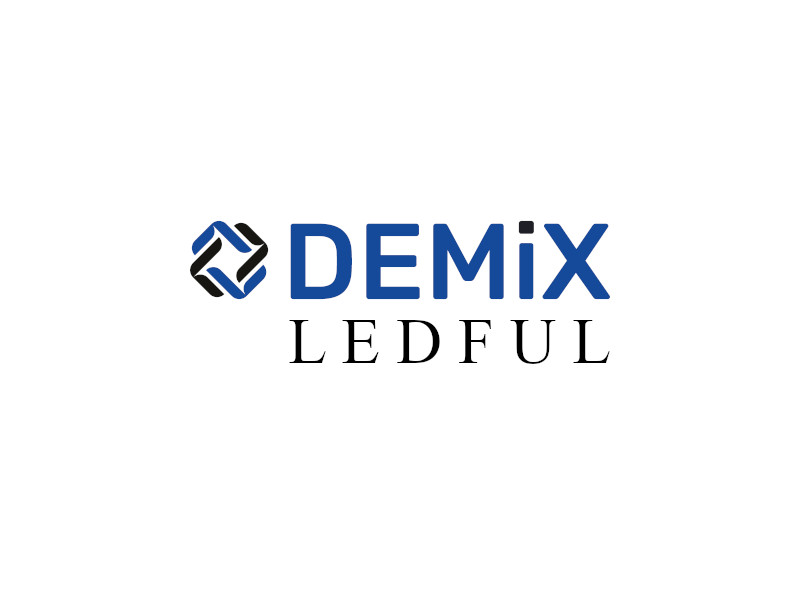 DEMIX SOLAR POWER UMBRELLA
We are a supplier of monocrystalline and polycrystalline roof tiles, umbrellas and solar panels and on-grid and off-grid solar systems, and we are a professional manufacturer of solar batteries and solar modules.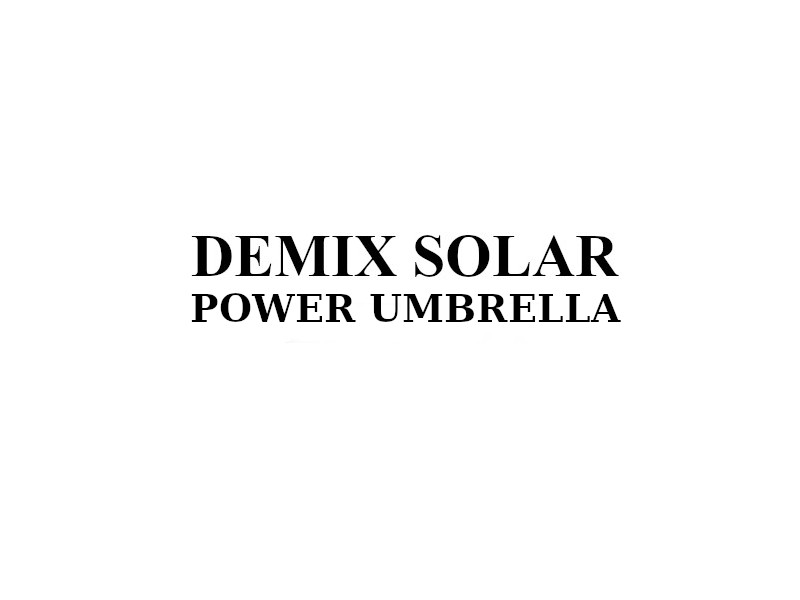 We are a supplier of monocrystalline and polycrystalline solar panels and on-grid and off-grid solar systems, and we are a professional manufacturer of solar batteries and solar modules.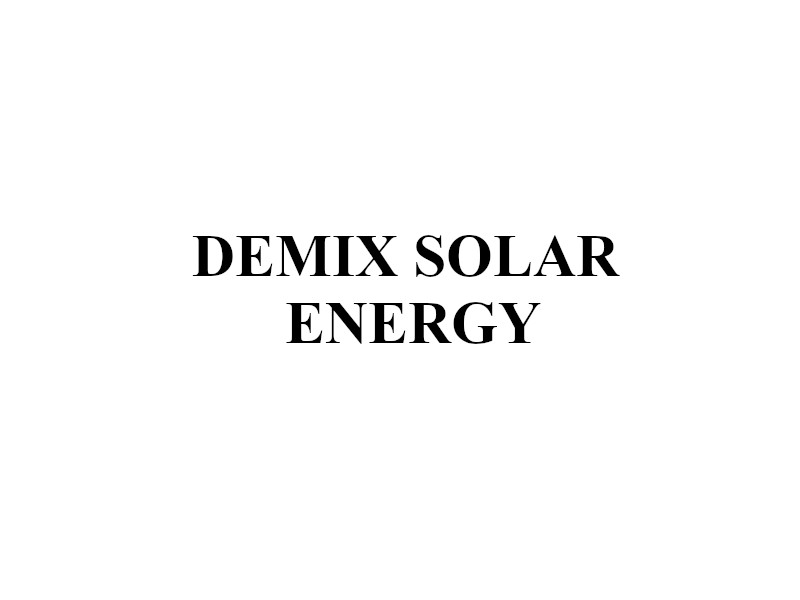 We are a high-tech enterprise specializing in supplying renewable energy products (solar power, wind power, electrical accessories, etc.) worldwide.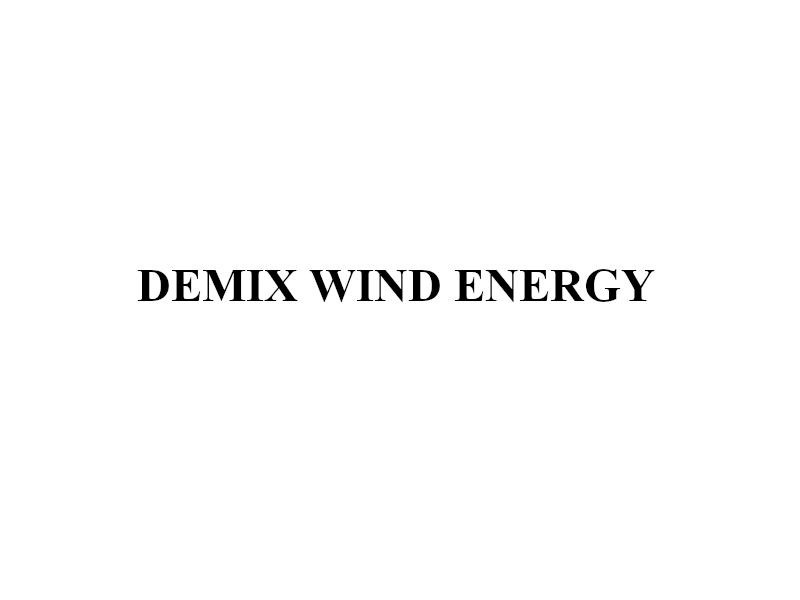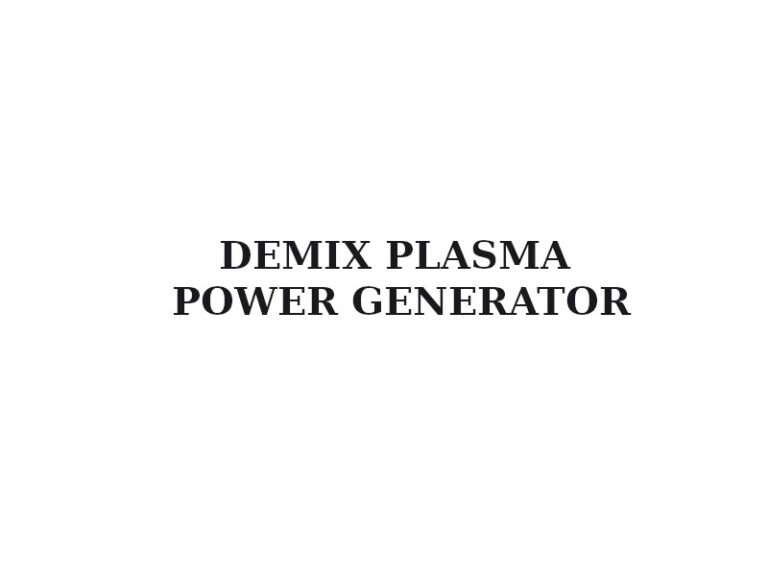 DEMIX PLASMA POWER GENERATOR
Demix Group is aware of the environmental and social consequences of traditional landfills, so it has dedicated itself to researching real and practical solutions, finding plasma gasification as an alternative that has already been tested in several industrialized countries such as Canada, China, the United States, Germany, and Romania.
A plasma generator is a device that converts electrical energy into thermal energy carried by a gas. Plasma reactors allow almost any gas to be converted to the plasma state. The heat influx can be precisely and easily controlled.
DEMIX INNOLIVING BUILDING
Modular housing is becoming extremely popular, especially in cities looking for quick and cheaper housing. The modular construction market is estimated to be $76 billion  Based on such premise, Demix Innoliving Building uses a pre-fab, modular design, which will enable the developpers construct a 10-story apartment building in 28 hours and 45 minutes.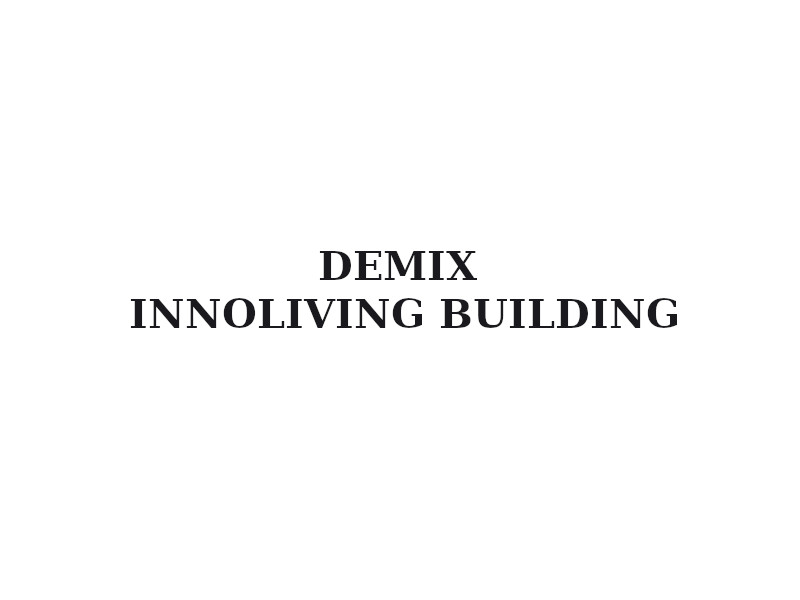 Nordtubi today constitutes an expanding reality within a Group that, through the synergies activated within it and the specific skills brought by each individual component, expresses its true points of cohesion and strength with its flexibility and rapidity in adapting to national and international customers' needs.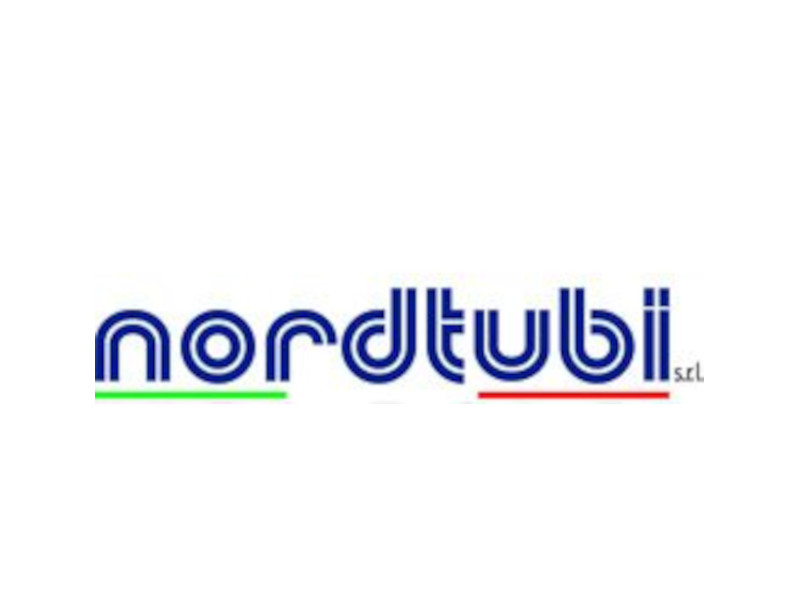 SuissOil was born in Switzerland, in the Roveredo office, beginning its activity as a trader of gasoline and commodities. And the commitment has always been to distribute fuels and related products from the producing refineries directly to importers and wholesalers.
In trading petroleum products, currently the company's focus has also shifted to direct sales to the retail market. In fact, SuissOil SA operates as a registered importer for the Swiss market in order to serve the Swiss territory more extensively.
To date, SuissOil has expanded and operates in three different divisions:
Waste Disposal, Renewable Energy and Fuels.
With the Italian branch, Mivida Rewind srl, they are also evaluating the development of projects in both the construction and human resources fields, taking advantage of the numerous local concessions.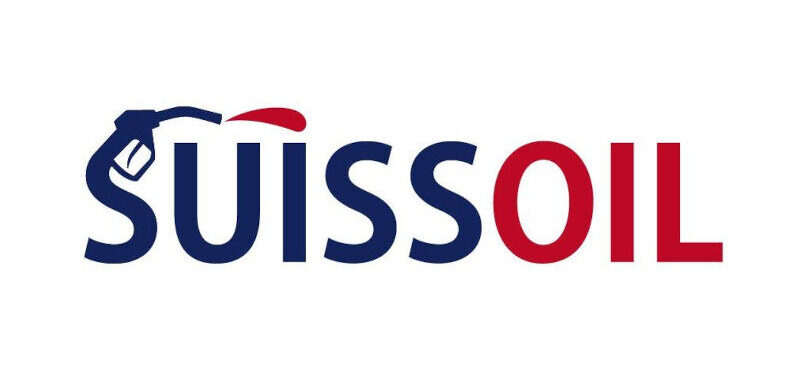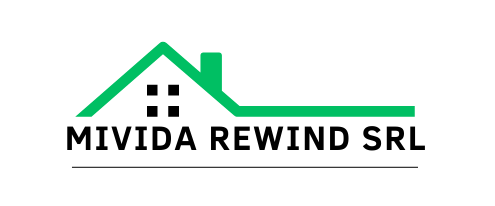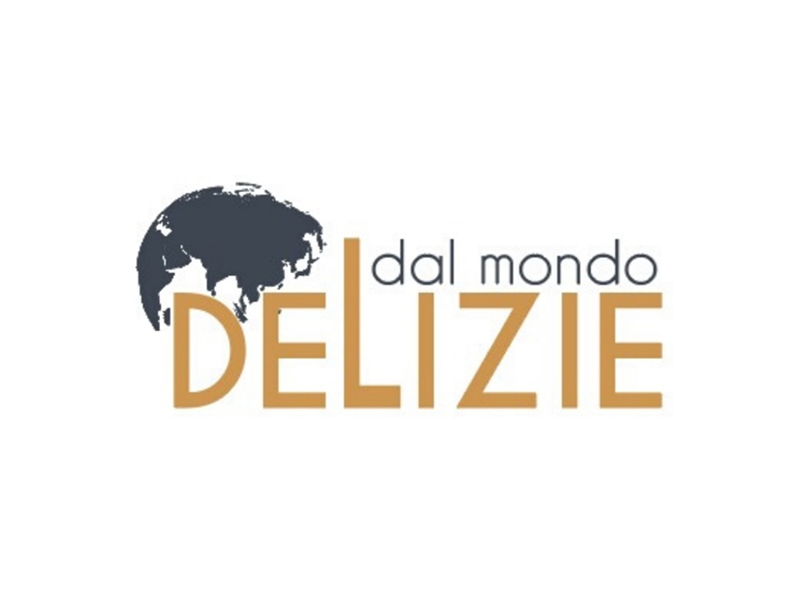 It is a project that wants to bring exotic flavors to the European continent from all over the world to help local communities and make new flavors known, offering a product of excellent quality controlled in every aspect of the production chain.
After the experience lived in the ivory coast and in africa with the ecomo cooperative, demix group has decided to relaunch the cocoa project by creating important international partnerships with some producers from ecuador and latin america and beyond, selected for their attention to sustainability, fair trade, the environment and product quality.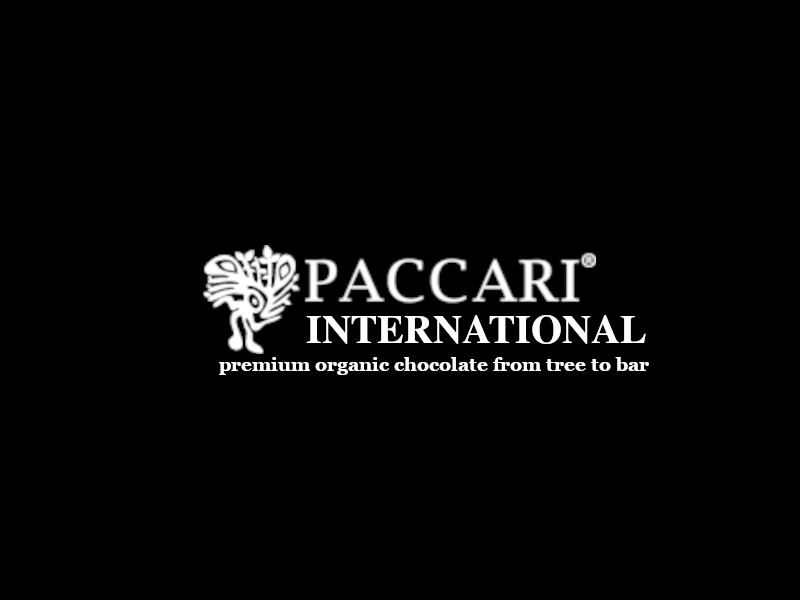 For more than 25 years with AIC, Enjoy Food has been continuously researching new preparation techniques to satisfy everyone's palate, especially those with special food intolerances.
The Enjoyfood project aims at a new market niche positioned between industrial and medium-quality products, even if competitively priced, such as those of Shar and the small "do-it-yourself" productions that are not very consistent, with limited quantities, lacking shelf life and very expensive such as the various gluten free pizzerias, our artisan laboratory will instead guarantee a uniform, non-frozen and high-quality product, keeping the product and its taste unchanged, precisely because it is not frozen and not stored in a modified atmosphere, to date not yet on the market. According to some market research and field tests, this type of product is highly sought after but still not very present, not only in Italy but even more so in European and non-EU countries (United States, Canada, Emirates, Middle East, etc.).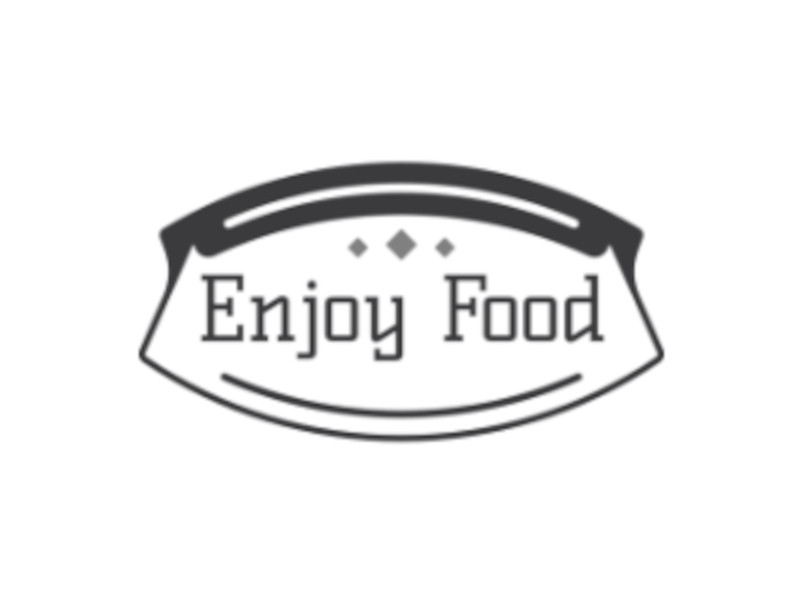 A kit of products selected from the best Italian realities and an experience to share where you want and with whom you want.
Made for you was born from the need to solve an issue that thousands of people experience every day: celiac disease.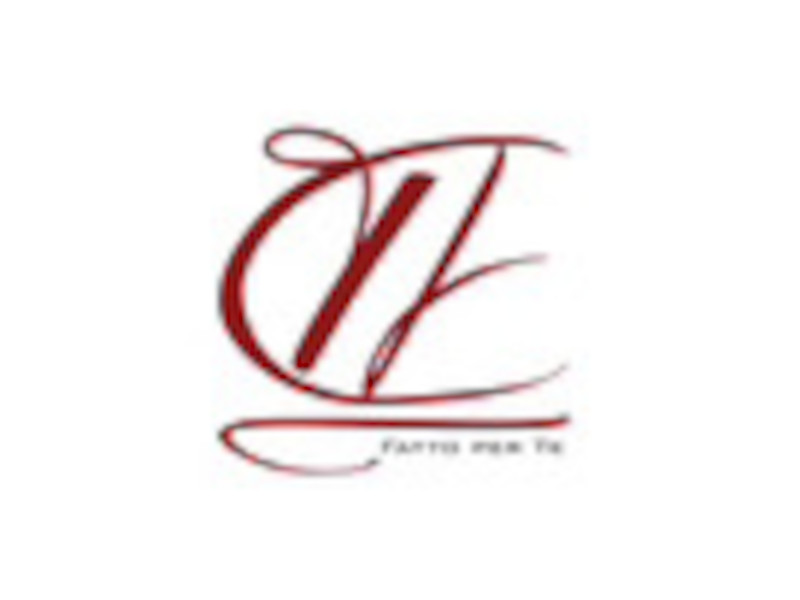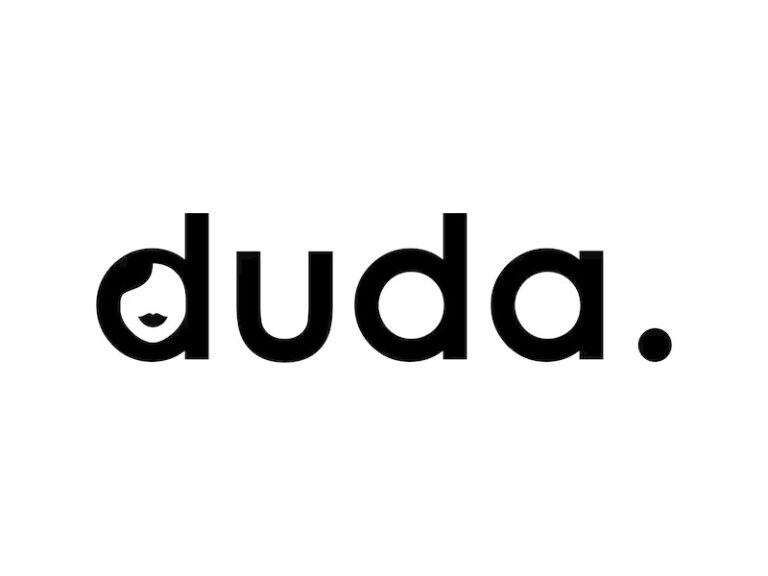 Duda is an online clothing wholesale designed for all kinds of businesses operating in the fashion industry.
Their philosophy has been based on "see now buy now" for years. By updating their offerings weekly and periodically summarizing best-selling products, they try to ensure that their customers have as much choice as possible. The goal is to allow them to make a wide range, always in line with current fashions, to offer customers: fabrics, prints, and patterns suitable for all women, depending on age, occasion of use, and trend
ASTRID AND THE SCHOOL OF ASTRONAUTS
Demix Group is happy to present a new film project in development: "ASTRID and the School of Astronauts", in collaboration with Federica, Anita and an international partnership composed of Italian, Lithuanian, American and Indian companies and professionals highly specialized in the field of cartoon movies. Astrid is an albino girl astronaut who with her friends explores the universe to save it from space pirates… the impossible becomes possible thanks to self-determination and a great group of friends. Stay tuned and we'll update you soon!
Encapture is a women's hairdressing salon, Hair Saloon with a format centred on the exclusivity of the service and the concept of private luxury, through extra-luxury stations equipped with Shiatsu massage, mini-iPads and a Beauty Consultant, a professional in the Hair sector.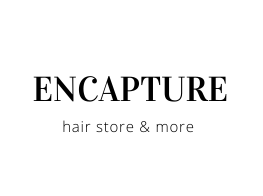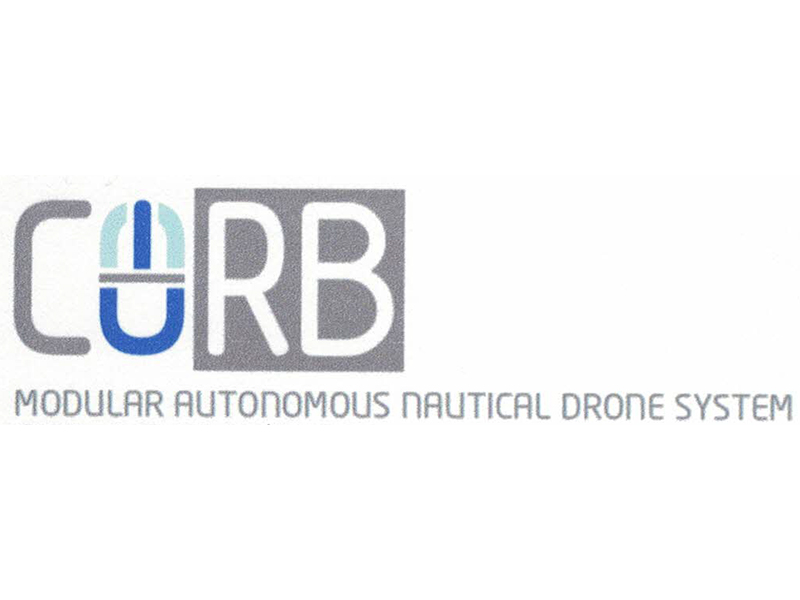 CORB is a nautical device with electric autonomy, an innovative technology that we are developing together with a group of Franco-Israeli researchers and that we will be happy to present to you shortly.
Since 2003, in collaboration with their partner the Aqualèo Company, they have participated as exhibitors in several trade fairs, winning the first prize for electric marine machinery at the Paris Boat Show in 2017. During this period, they selected several manufacturers from different sectors to improve the technical performance of propulsion and electric motors in order to develop and master production. In 2018, they signed a partnership contract for the joint development of a new generation propulsion mode adapted exclusively to Bartings.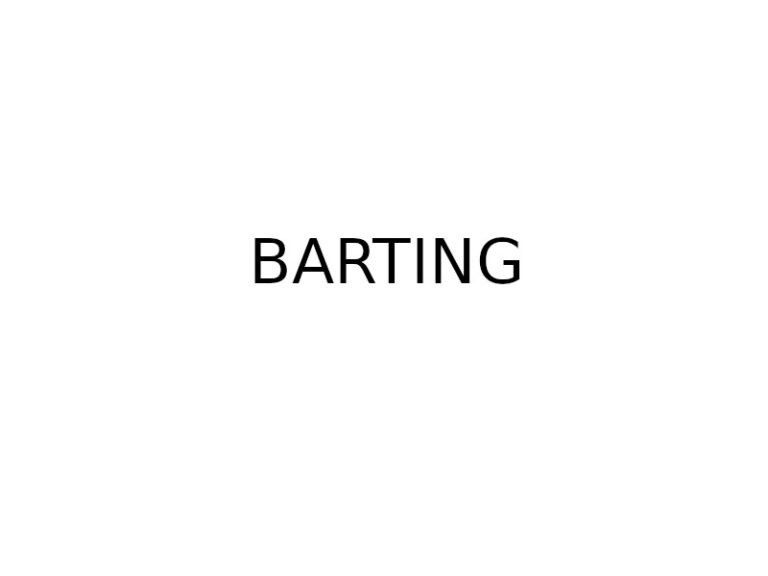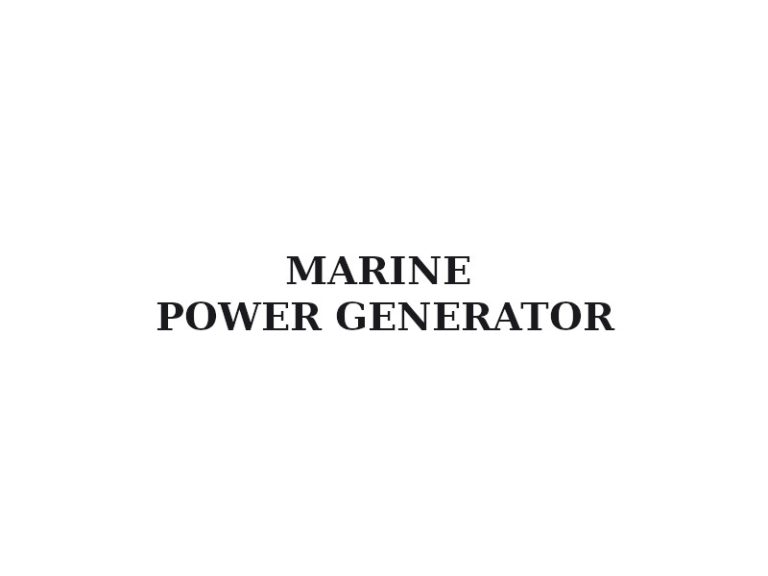 An innovative marine floating generator capable of recharging yachts' batteries and running a watermaker installed on board thus providing the vessel with electricity and drinking water in any sea it wishes to sail.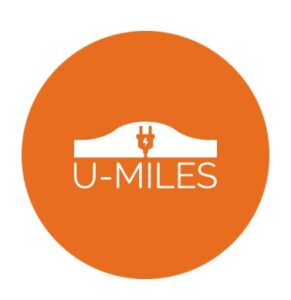 Green Spot U-Miles is part of the Bergamo Business Incubator ecosystem. In addition to being a startup accredited by the University of Bergamo, it is a multi-award winning company representing the Lombardy region at the 2019 National Innovation Award in the CleanTech sector. The company has dedicated itself to the Research and Development of a bollard for the generation of energy through the vehicular flow of traffic, one of the solutions developed, exploits a special linear generator. This technology has led to the filing of a utility model patent and is currently the subject of study and testing processes.
Eng. Fabio Manenti and Demix Group collaborate with Seed4Innovation, the scouting program of the University of Milan, created with the UNIMI Foundation, Deloitte and Bugnion, designed to accelerate the development of highly innovative solutions born from academic research and facilitate access to potential industrial partners.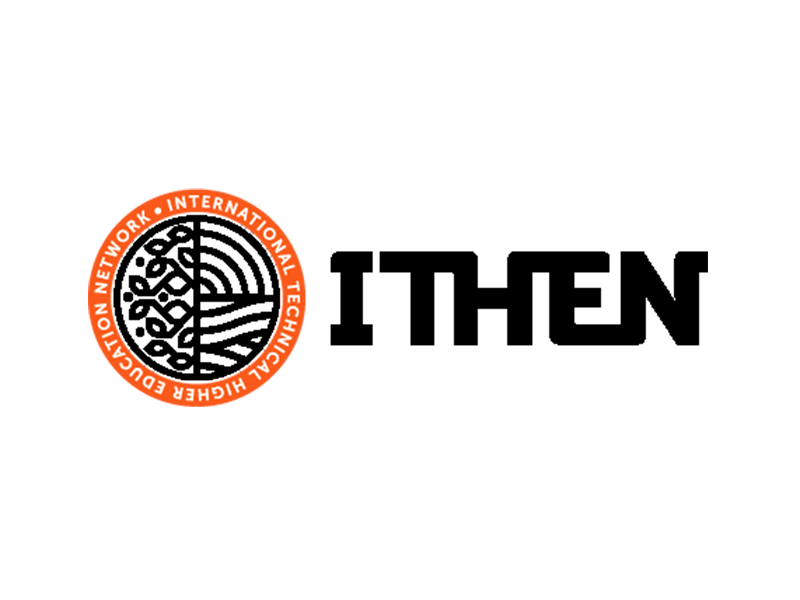 The International Technical Higher Education Network project was designed and co-founded by Eng. Fabio Manenti, and its main objective is the cooperation between universities and professional institutes both European and non-EU.
BE-READI ALPS intends to contribute to the enhancement of the innovative and digital fabric of the Alpine region, by designing and experimenting initiatives to develop a Living Lab of the Alps that stimulates classic SMEs to undertake a "second life", through the creation of Value chains extended at an interregional level.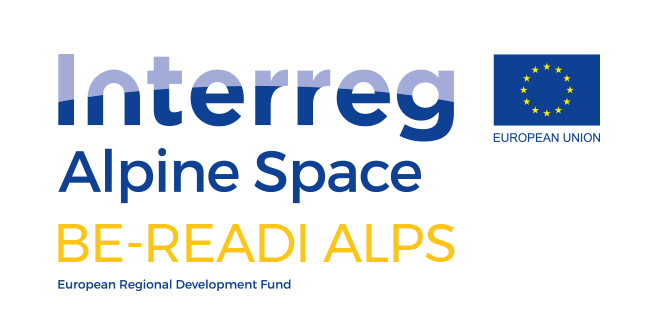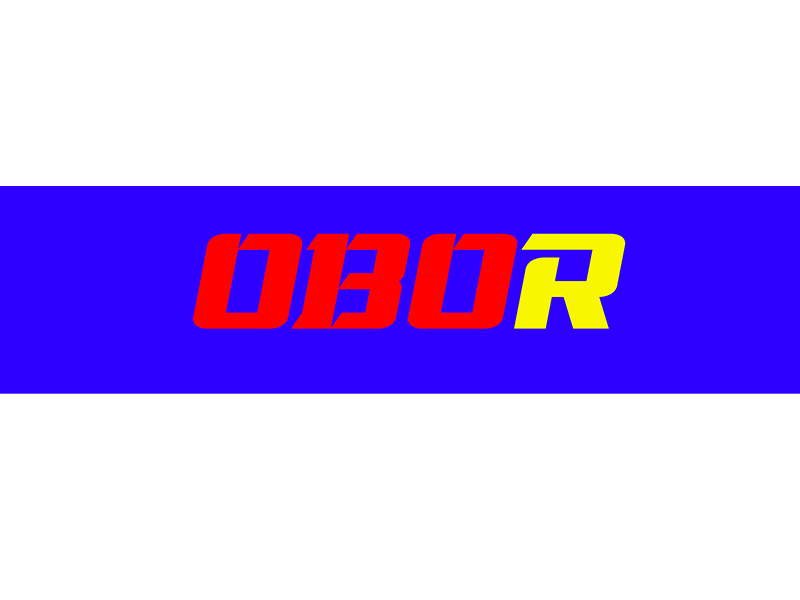 President Conte and President Xi Jinping signed a strategic agreement in Rome for the entry of Italy into the One Belt One Road initiative as the first G-7 country to join the new Silk Road.
The environmental purification solutions developed and patented by Airea Tech are simple, high-performance, eco-sustainable and with an excellent quality-price ratio.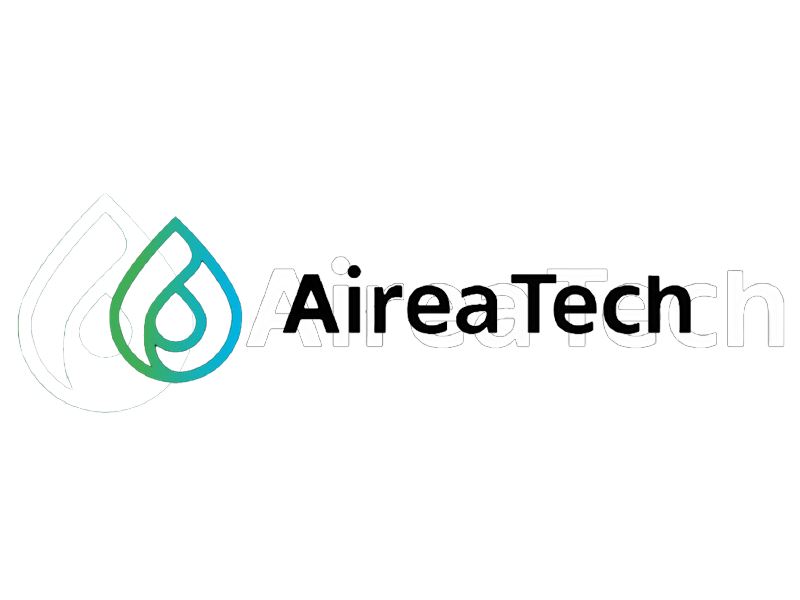 Simplifai's three main modules for interactions are Chatbot, Emailbot, and Documentbot. These can be put together with a rules engine, API or RPA to perform work functions in different industries.
In our platform Simplifai Studio is where you can configure and train bots with just a few clicks, set up workflows, rules, conditions, and integrate them with API/RPA for further actions.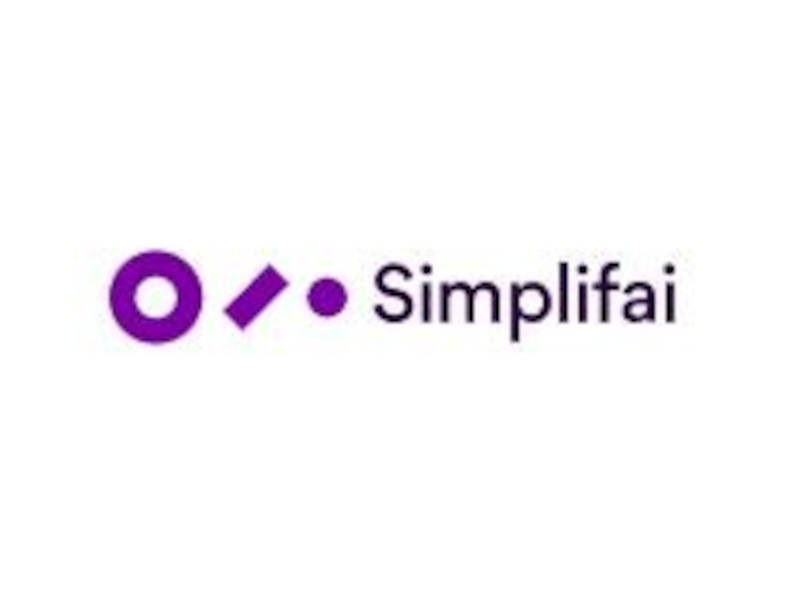 NotifyMe is an all-in-one tool designed to implement business process digitalization and increase internal and external collaboration. It is built on our powerful ColFlowTM collaborative workflow engine and on Business Process Modelling (BPM) methodologies.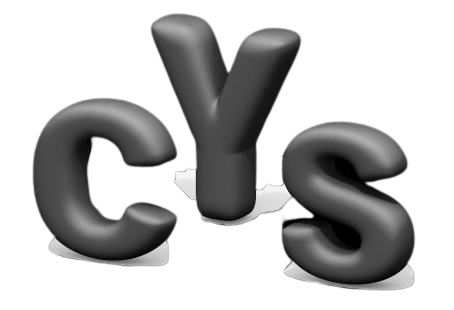 CYS - Connect Your Safety
DEMIX GROUP is collaborating on the development of CONNECT YOUR SAFETY (CYS) a system consisting of a network of IoT devices embedded in PPE, which exchange information about the conditions of the work environment and the status of workers. The data collected in the cloud can be accessed on mobile devices or PCs.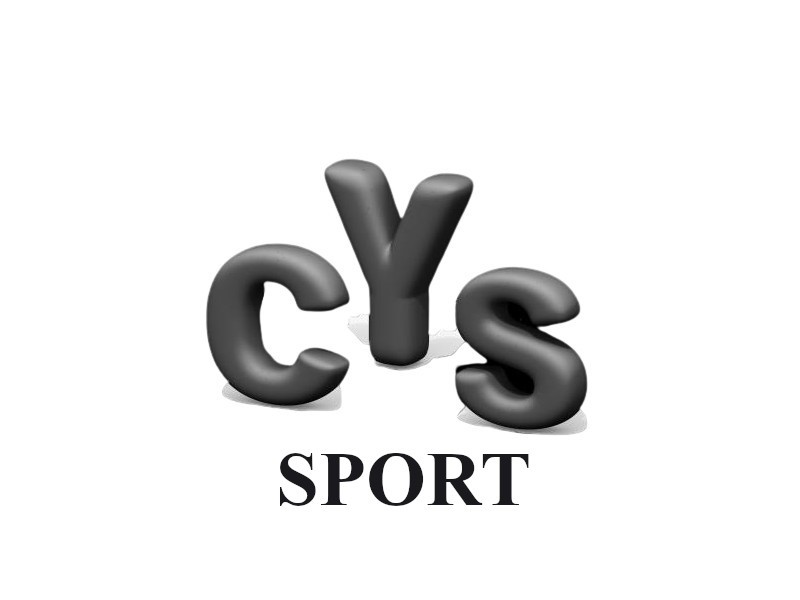 DEMIX GROUP is also collaborating in the creation of a security system that accompanies the user in the practice of outdoor sports, and that intervenes in the event of an accident, reporting the event.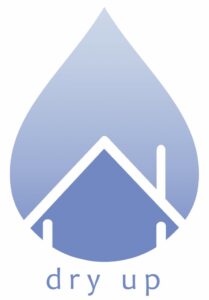 Launched in 2009, Dry Up is a specific system for drying out damp walls caused by rising damp, designed and produced following research into water and electrical potential carried out by Luigi. Well-known in the national production sector linked to the world of Restoration, the recovery of historical façades and the remedy of wall pathologies, he has developed this natural system to rebalance the energy charges in the environment.
Pro Green is a device designed for the green and plant world in general. Specifically programmed to make water bioavailable to plant systems, stabilising their homeostasis, thus implementing bio-competitiveness and metabolic efficiency.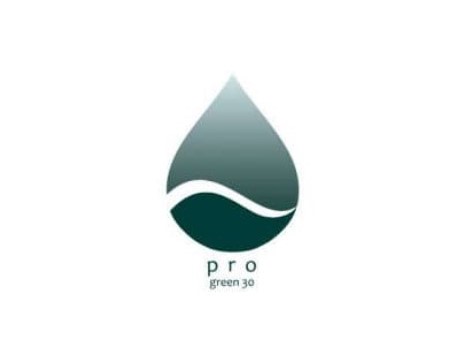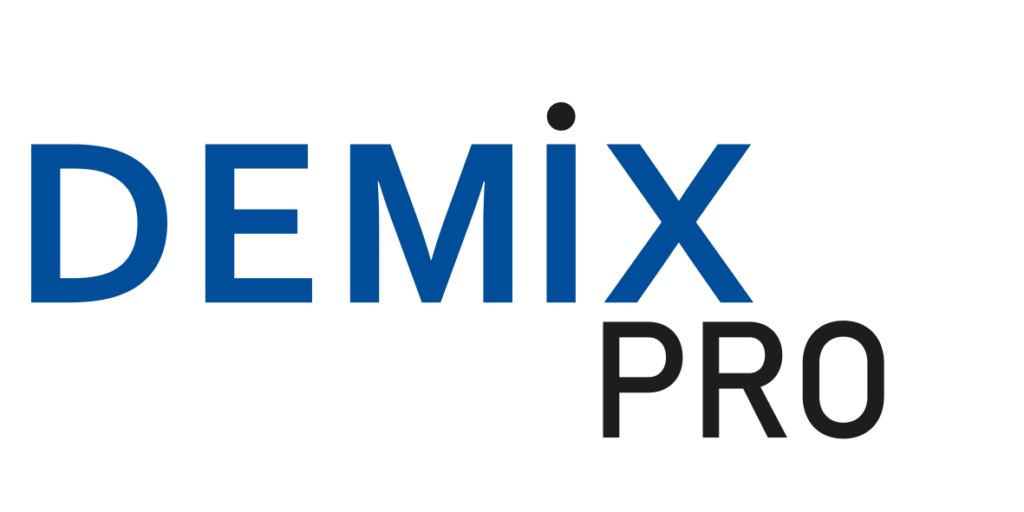 It is a platform that allows you to quickly search for companies, shops, professionals and freelancers through the functional practice of intuitive search, or by consulting the list of categories.
It is an innovative IT platform of music services on Blockchain technology aimed at storage, creation, processing and sharing, resulting in the promotion and marketing of musical works and audio files.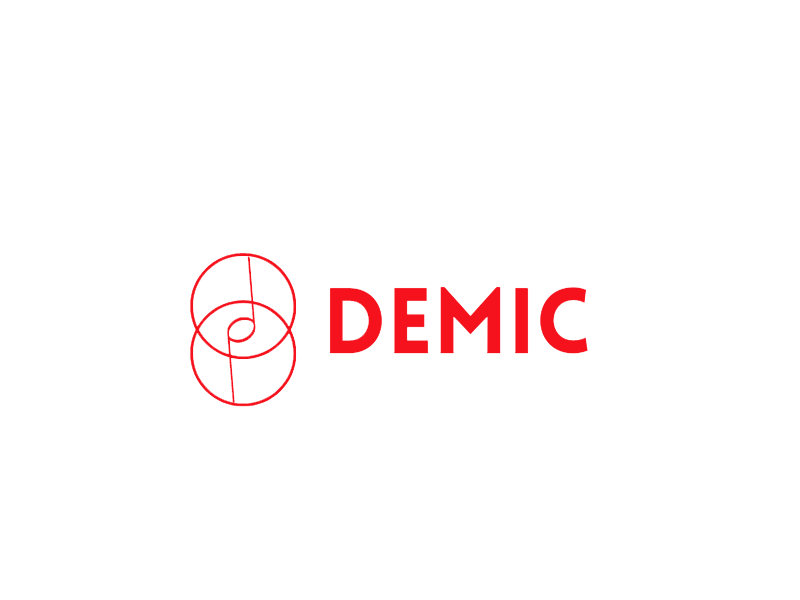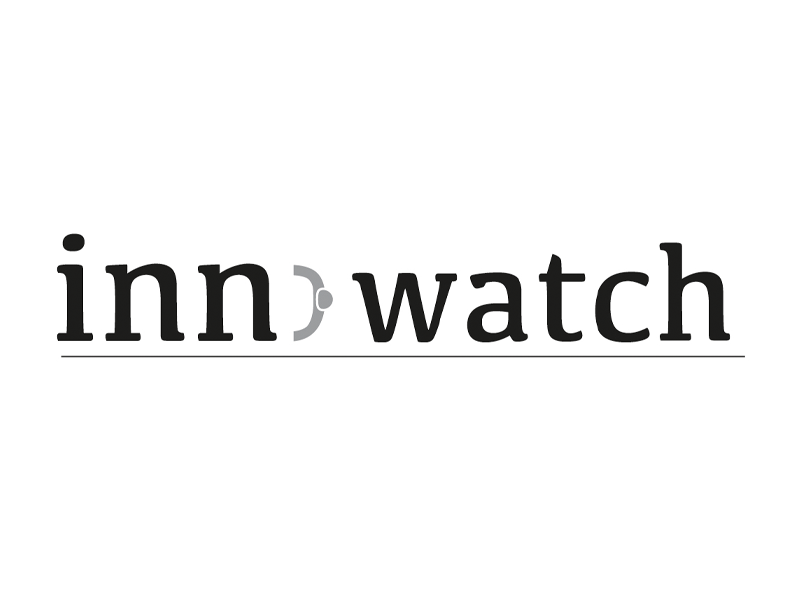 It was created to meet the needs of many people who wanted to have a portable and secure device with them to be able to easily and quickly track their confidential and sensitive data.
INNOSHOP is the online place for those who appreciate Italian style and craftsmanship. The project is based on the ambition to conduct a continuous search for excellence in design and in the universe of fashion accessories made in Italy, and to become a point of reference for those who love "Made in Italy" as an adherence to a lifestyle based on the love of beauty and the culture of living well.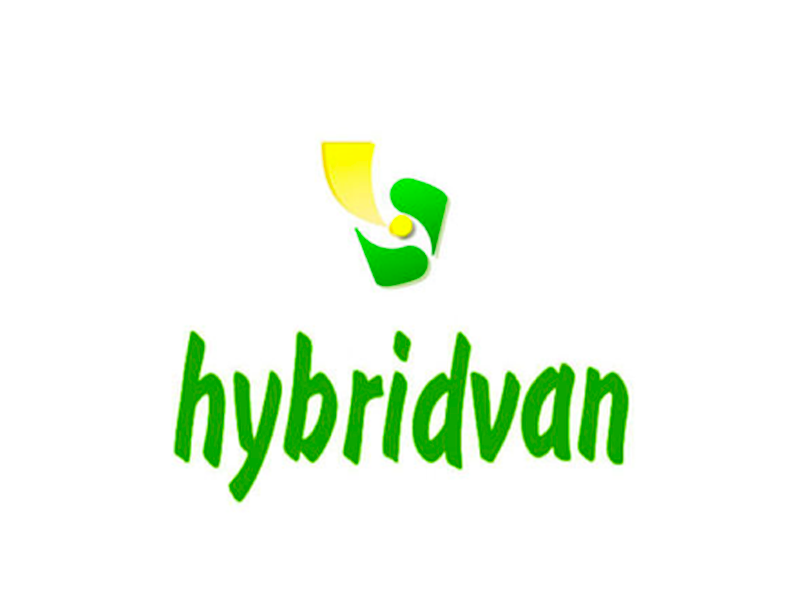 The sector of hybrid vehicles, or bimodal traction (mixed electric – endothermic engine) represents the most effective solution for the reduction of pollution in urban centers, as it allows to exceed the limits of use of vehicles with electric traction only.
It is based on the acquisition of the main environmental pollutants with multi-sensor terminals and self-powered solar panel-battery, positioned on a network of defined points of urban and suburban areas with high population concentration, such as to reconstruct with 2D interpolation algorithms pollutants.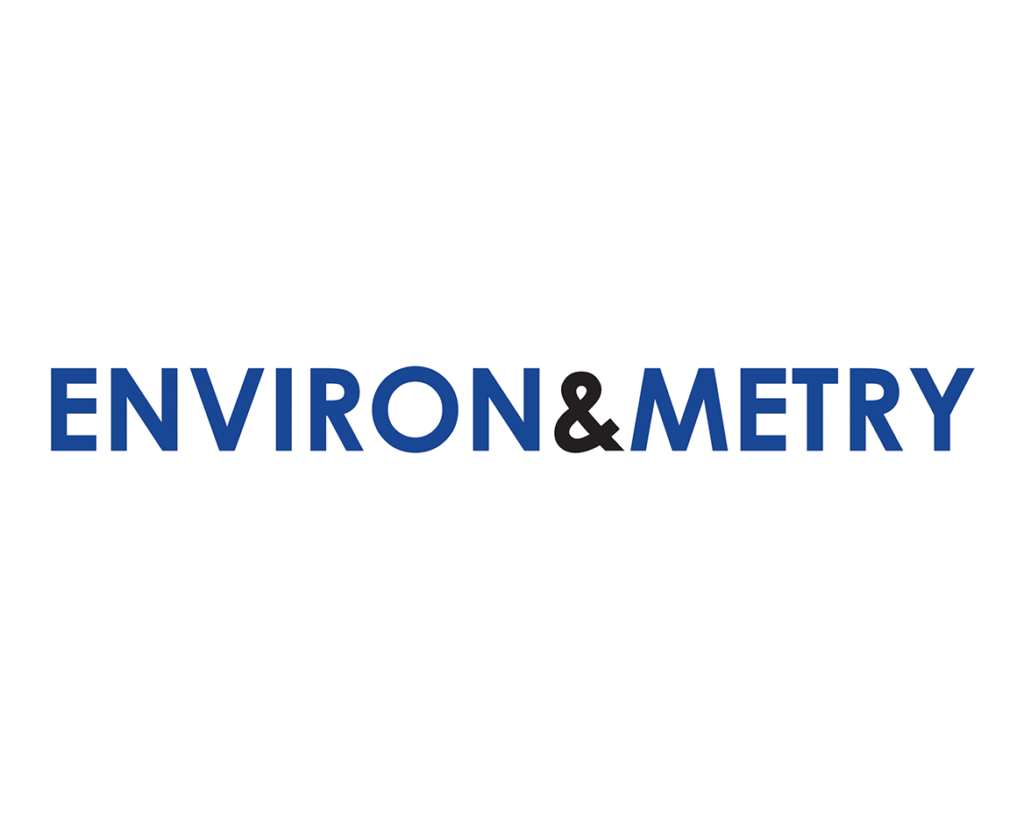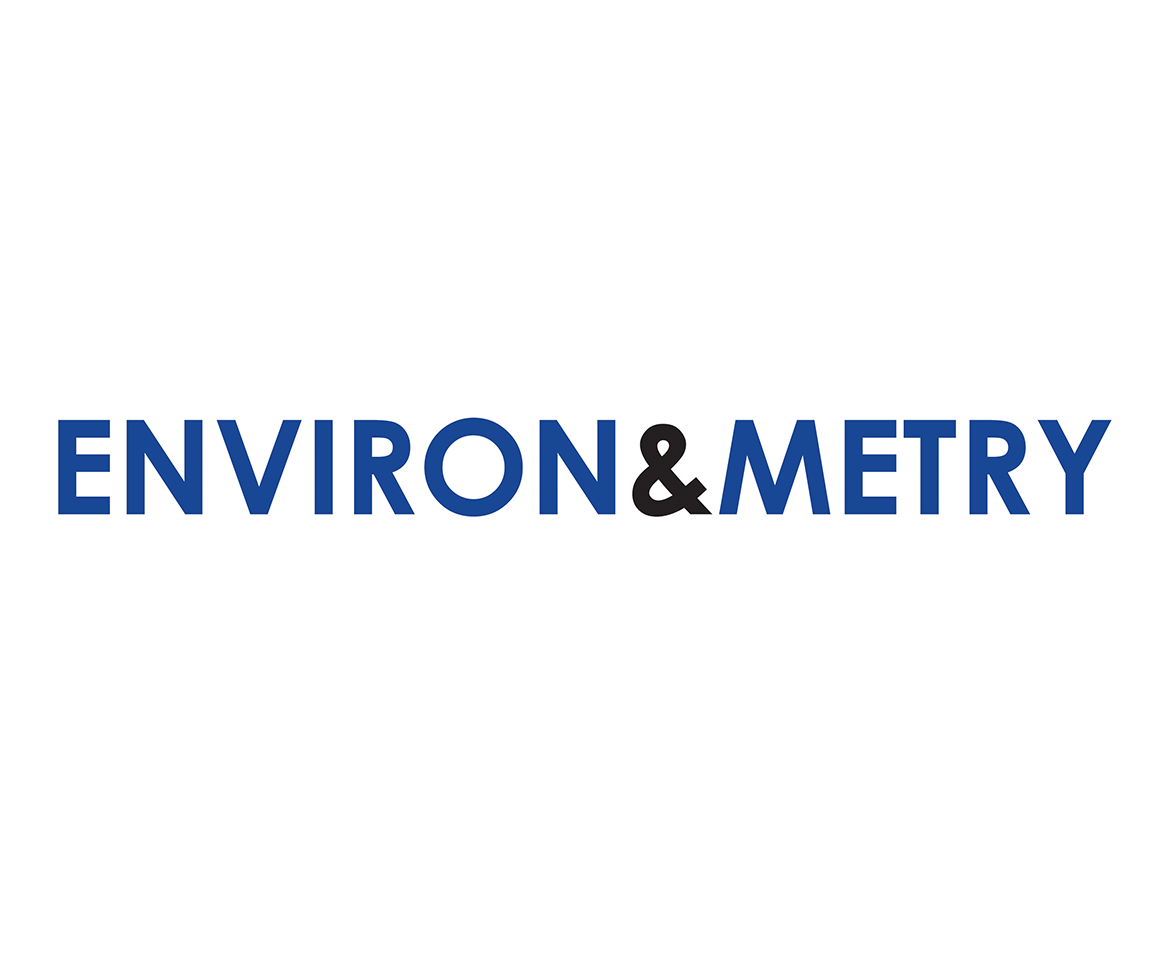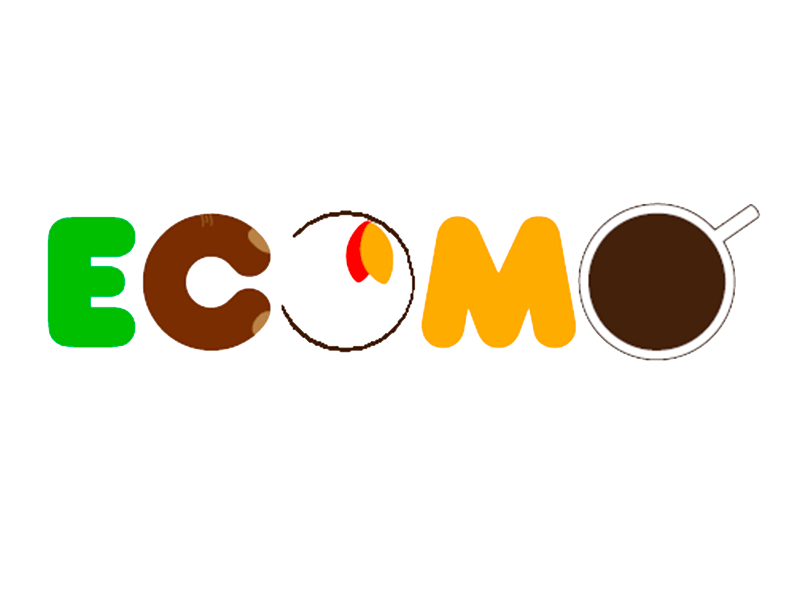 It is an independent agricultural cooperative of the Bandama region in the Ivory Coast that produces over 250'000 tons of cocoa, 50'000 tons of coffee and other minor products.
The Rubini X10 hail protection system has been designed and patented (European Patent No. 17172284.6) for protection against hail damage and other atmospheric agents for fruit growers who grow fruit in rows.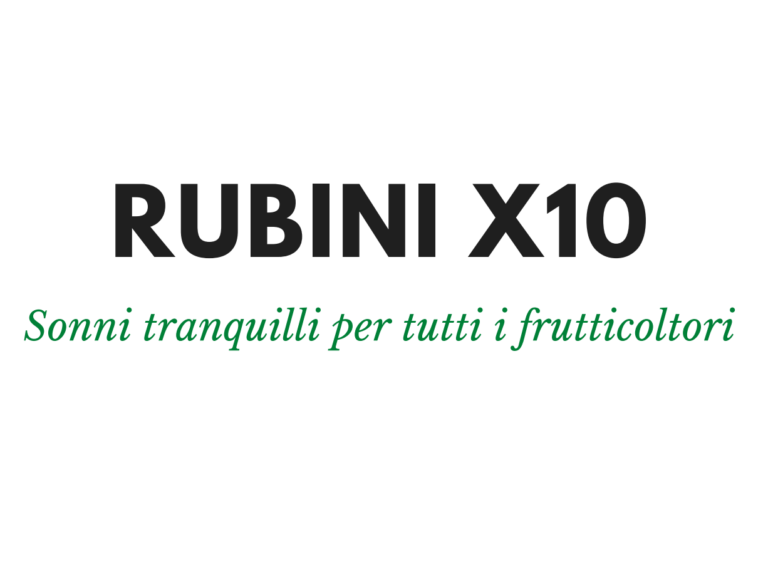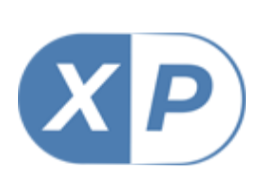 RAPID VIRAL DETECTION NANOSYSTEM
The developed nanosensor consists of highly activated 2D carbon nanoflakes coupled with a metal peak intensifier, with fantastic sensitivity for detecting pathogenic viruses. It can detect viruses through the active chains of their glycoproteins, based on the electrochemical approach it can ascertain the presence of target pathogenic viruses in just 1 minute!
Arcadia is a system to quickly "fossilise" completely natural soils and organic materials (from 5 to 28 days depending on the application). To do this, it exploits the biological action of bacteria already present in the selected soil, which are fed ad hoc to achieve the desired effect without affecting the ecosystem of the treated soil.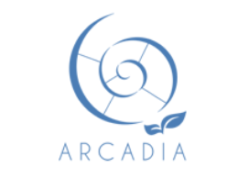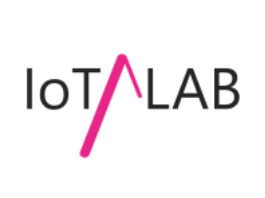 Iotalab is an Individual Protection Device 4.0 for the social distancing at work, at the supermarket, in the communities; it is a tool to facilitate the dialogue with regions, central government and unions on the reopening of the activities, in full respect of the safety of workers.
The Network of companies "GONZAGA HERITAGE" expresses a diversified competence in the field of conservation, recovery and restoration of heritage of historical, artistic and architectural value.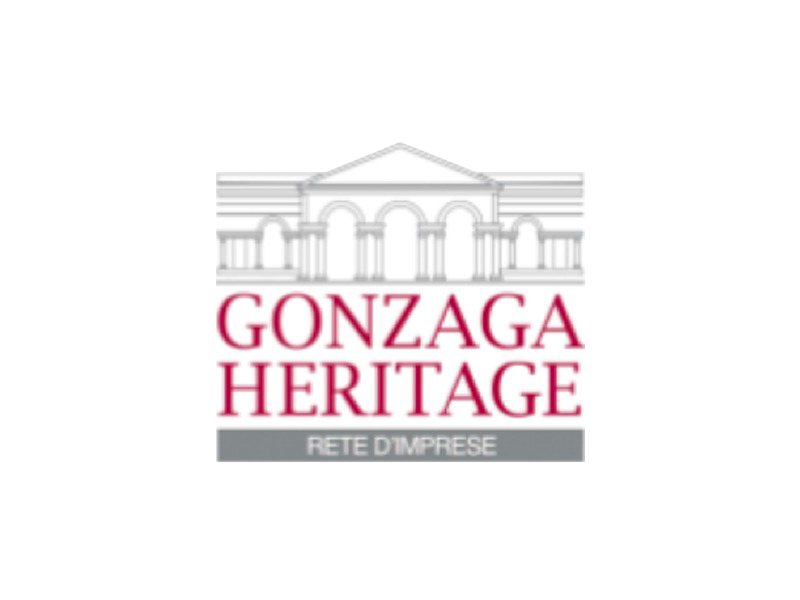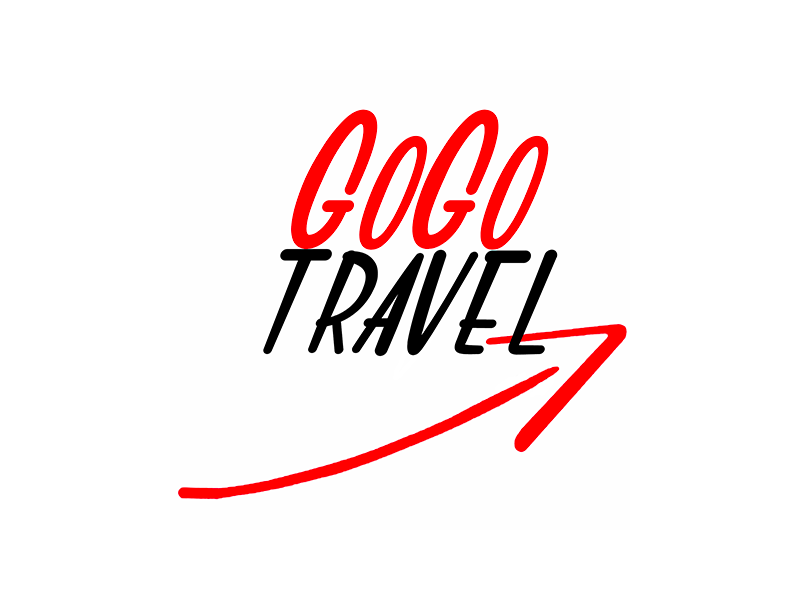 It gives you the opportunity to choose, from a wide range of packages, the most suitable solution for your work reality by customizing an tailor-made service, constantly supporting you in your work path.
It is a non-profit cultural association that works to promote all types of cultural activities: artistic, recreational, tourist, food and wine, sports and social.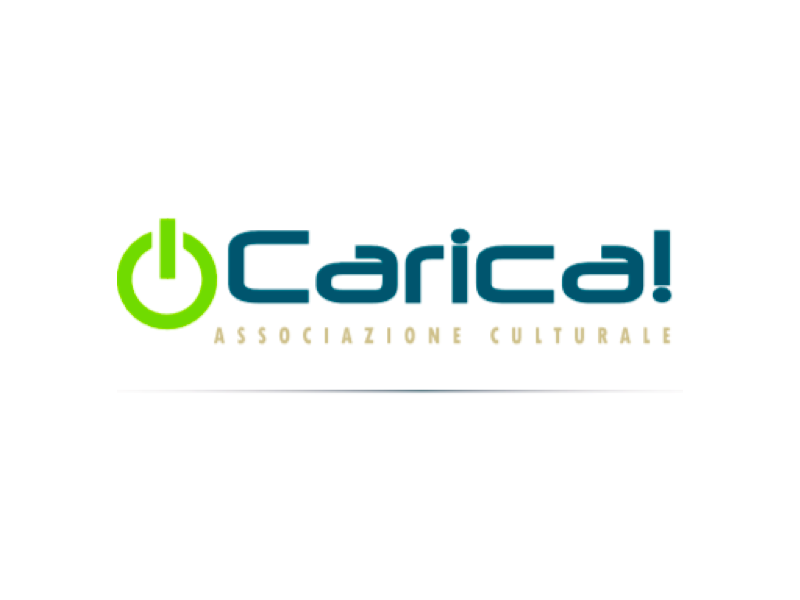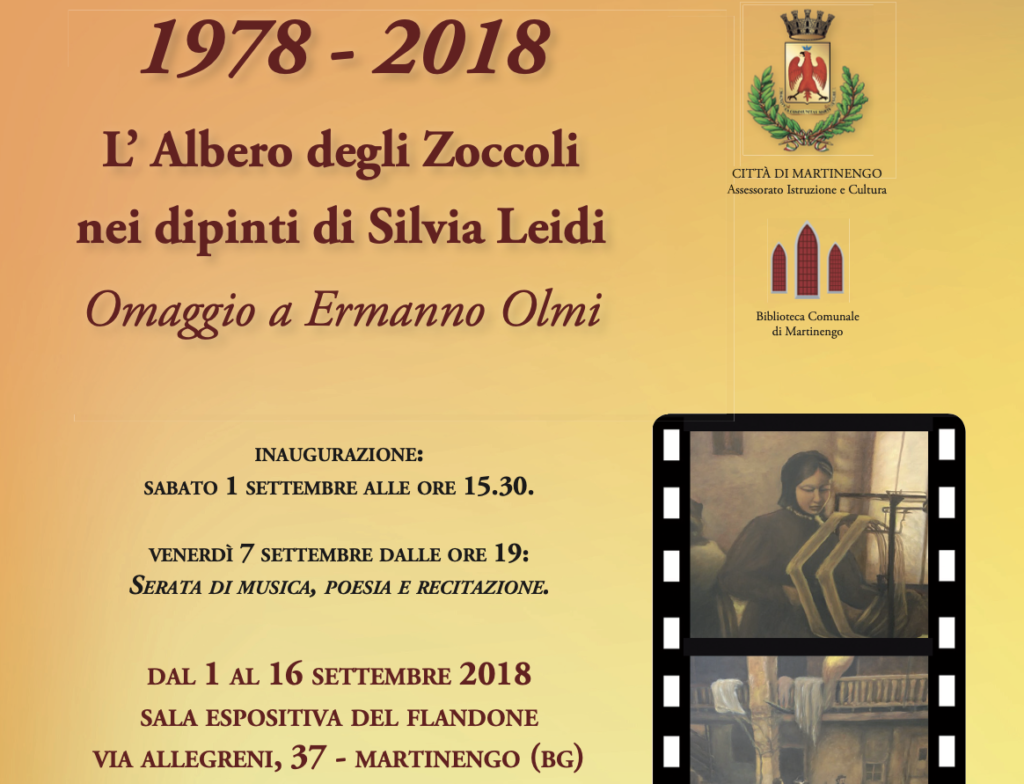 A touring event conceived and sponsored by Demix Group in honour of Ermanno Olmi on the occasion of the 40th anniversary of the 1978 Palme d'Or award at the 31st Cannes Film Festival in France for his masterpiece "L'albero degli zoccoli".
It is a project for sustainable tourism that exploits electric bikes and the principle of bike-sharing; this project was developed in Brescia, Italian industrial center, where the presence of fine dust and general pollution is much more than out of control.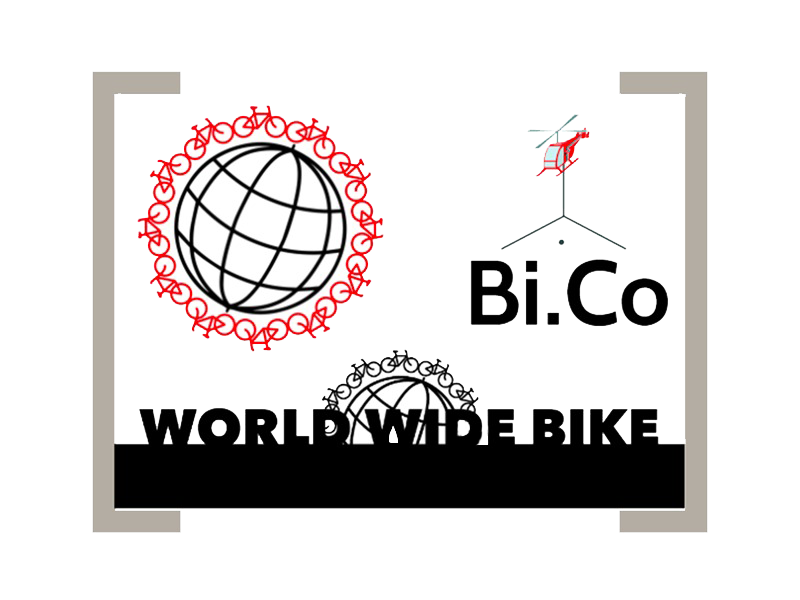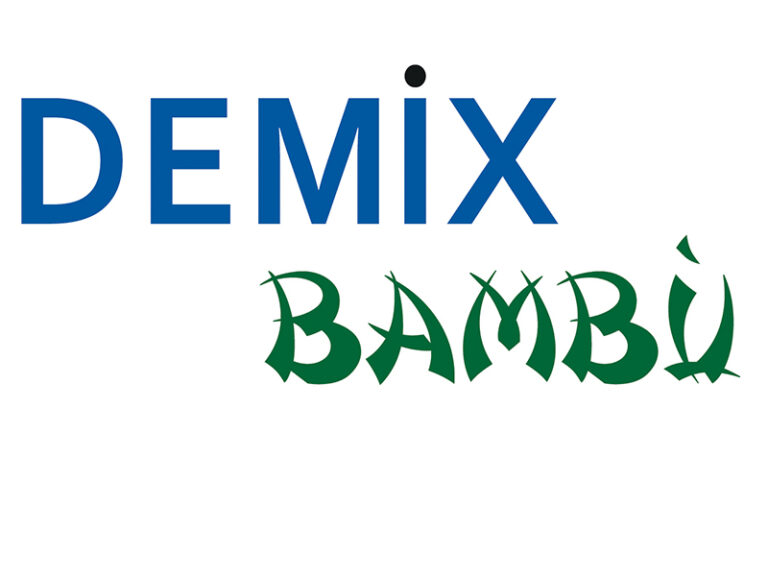 DEMIX group, always very attentive to the environment, to the use of natural products and to product and process innovation, during the '10s invested in research and development of products based on bamboo, researched and selected by us in Costa Rica (Central America).
The MABO group, which has specialised in the creation, production and marketing of clothing accessories since 1952, with over 150 employees and 5 operating offices in Italy, Eastern Europe, China and London, has always been very attentive to product and process innovation. It is for this reason that during the 90s we launched the fashion of the button made of COROZO/VEGETAL AVORIO producing it directly in Ecuador (Central America).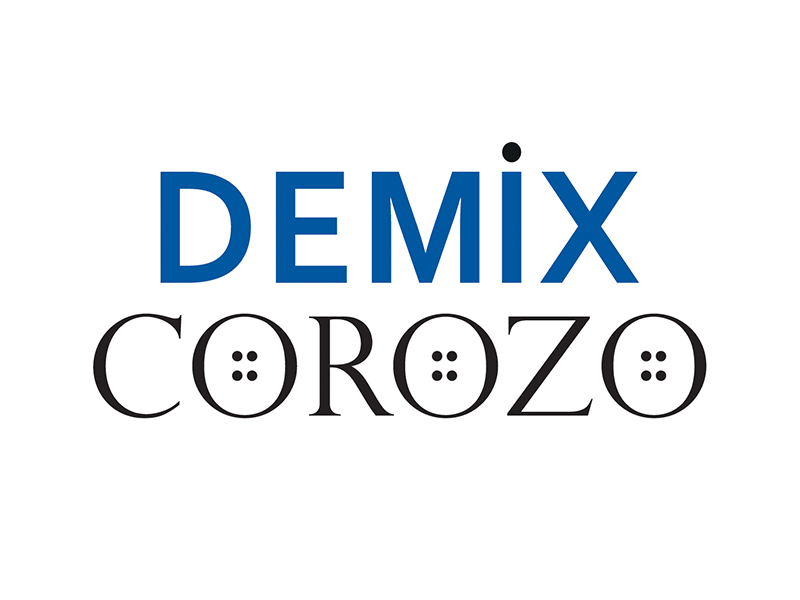 The company is characterized by a team of professionals with decades of experience in the metallurgical field. Globall Alloys is a company that incorporates in its purchasing power the largest and most complete sources of supply in Europe.