DEMIX GROUP IS THE IDEAL PARTNER FOR YOUR INVESTMENT IN ITALY: IN FACT, WE PROVIDE ASSISTANCE TO INTERNATIONAL AND MULTINATIONAL COMPANIES AND ORGANIZATIONS PLANNING TO START OR EXPAND A BUSINESS IN ITALY, OFFERING SPECIALIZED AND PROFESSIONAL SERVICE AT EVERY STAGE OF THE PROJECT.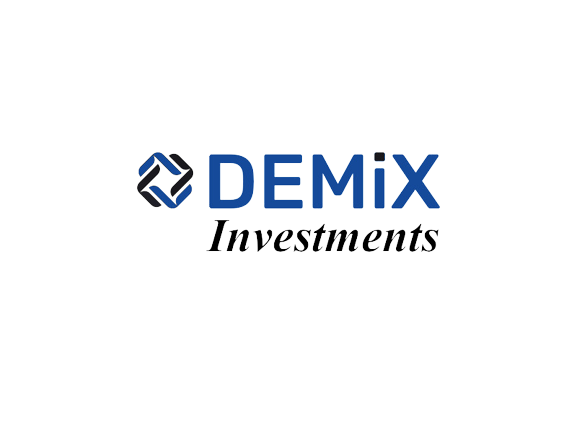 AN INNOVATIVE PROJECT
to introduce to us?
Fill out the project-form to help us better understand your project so that we can best help you develop it.
10 REASONS TO INVEST IN ITALY
Identify the most suitable location for your company
Italy can provide a wide range of settlement solutions. From offices to warehouses, from industrial plants to virgin land, we help you identify the most suitable locations to establish your company. We can help you find the best locations for your business through the widespread network of local public institutions and private partners (real estate agencies, business centers, incubators, technology and science parks).
Facilitation in dealing with public administration at all levels and support in administrative procedures
We facilitate and promote connections with public and private stakeholders on the ground to make foreign business feel comfortable. We can share valuable and extensive local knowledge with you, providing direct links with national, regional and municipal institutions, representatives of international foreign offices, Chambers of Commerce, associations, universities and local authorities.
Business Intelligence: sector insights and analysis of the Italian ecosystem
We provide useful information about your industry/market and help you evaluate opportunities to grow your business in Italy.
Starting your own business: administrative and legal support for opening your company
Starting your business takes relatively little time. We will guide you personally through the process of establishing your business.
RESEARCH AND SELECTION OF SETTLEMENT OPPORTUNITIES FOR YOUR BUSINESS (OFFICES, TEMPORARY STORES, INDUSTRIAL PROPERTIES AND MORE);
ASSISTANCE IN LOCATION ASSESSMENT;
CONDUCTING FACILITY VISITS;
FACILITATION OF CONNECTIONS WITH THE LOCAL AREA;
DOMICILIATION AT OUR OFFICES: SEE OUR LOCATIONS.
RELATIONS WITH INSTITUTIONS AND AUTHORITIES FOR INCENTIVES, REGULATIONS AND TIMELINES;

THE ORGANIZATION OF THEMATIC DISCUSSIONS WITH PUBLIC AND PRIVATE STAKEHOLDERS;

THE MANAGEMENT OF MEETINGS AND CONTACTS AND WITH SUPPORT IN DEVELOPING THE RELATIONSHIP WITH THESE STAKEHOLDERS.
INDUSTRY AND MARKET ANALYSIS;

ANALYSIS OF COMPETITORS AND POTENTIAL PARTNERS;
NEW MARKET OPPORTUNITIES FOR YOUR BUSINESS;
DATA COLLECTION BASED ON SPECIFIC REQUIREMENTS;
BUSINESS ENVIRONMENT AND INVESTMENT CONDITIONS.
IDENTIFICATION OF THE MOST APPROPRIATE CORPORATE FORM AND SUPPORT FOR REGISTRATION;
ASSISTANCE IN DRAFTING DOCUMENTS AND DEALING WITH OTHER BUREAUCRATIC PROCEDURES;
SELECTION OF THE MOST QUALIFIED PROFESSIONAL SERVICE PROVIDERS AND INTRODUCTION TO CONSULTANTS SELECTED BY US THROUGH THE PARTNER PROGRAM;
OVERVIEW OF TAX ISSUES RELATED TO THE COMPANY;
PROPER INVESTMENT PLANNING;
SELECTION OF THE MOST APPROPRIATE CORPORATE VEHICLE;
Starting your own business: administrative and legal support for opening your company
Starting your business takes relatively little time. We will guide you personally through the process of establishing your business.
Networking and Business matching
We are able to introduce you to Italy's vibrant and diverse entrepreneurial ecosystem in order to introduce you to the exceptional business opportunities our country offers.
Select qualified human resources
Human capital is the main resource of a successful business. We help you identify the best ways to select the right people for your company. A key factor in your strategy is identifying your staff members: your company can benefit from the unique network of universities, research centers, incubators and recruitment agencies in Italy.
Financing your business and accessing incentives
We provide up-to-date information on regional and national incentives, are able to connect you with the financial community and the banking system, and assist companies step-by-step in the application procedures.
ITALIAN COMPANY INCORPORATION AND REGISTRATION FORMALITIES;
VERIFICATION AND OPTIMIZATION OF CRITICAL ISSUES OF DOMESTIC TAXATION AND INTERNATIONAL TAXATION ALSO RELATED TO THE TAXATION OF THE COUNTRY OF THE FOREIGN INVESTOR;
MANAGEMENT OF FULFILLMENTS AND IN THE RESOLUTION OF CRITICAL ISSUES IN CUSTOMS AND TRANSPORT CONCERNING GOODS COMING FROM 'ABROAD;
PROTECTION IN ITALY OF THE INTELLECTUAL OR INDUSTRIAL PROPERTY OF THE FOREIGN INVESTOR;
MANAGEMENT OF THE OPENING AND CLOSING OF VAT ACCOUNTS;
ELECTRONIC INVOICING;
ISSUING DIGITAL SIGNATURE KITS.
SUPPORT IN RELATIONS WITH THE ITALIAN BUSINESS COMMUNITY
PARTICIPATION IN SEMINARS, WEBINARS AND ROUND TABLES (ONLINE AND LIVE)
FACILITATIONS ON CONTACT NETWORKS AND DEDICATED EVENTS
ACCESS TO PREMISES OF HISTORICAL BUILDINGS
THE COMPLETE ORGANIZATION AND PROMOTION OF EVENTS
ASSISTANCE IN CHOOSING THE MOST SUITABLE PERSONNEL RECRUITMENT CHANNELS FOR YOUR BUSINESS;
RELATIONS WITH PUBLIC INSTITUTIONS AND PRIVATE OPERATORS IN THE FIELDS OF EDUCATION AND PERSONNEL SELECTION;
SUPPORT IN THE PRELIMINARY STAGES OF PERSONNEL SELECTION AND RECRUITMENT;
SUPPORT IN FINDING DATA AND COSTS ON THE LABOR MARKET.
OVERVIEW OF AVAILABLE INCENTIVES: GRANTS, LOANS, AND BILATERAL AGREEMENTS WITH INSTITUTIONS;
RELATIONS WITH THE FINANCIAL SECTOR AND ACCESS TO CREDIT;
FACILITATION IN NEGOTIATED PROCEDURES AND INTERACTION WITH PUBLIC SECTOR ENTITIES.
Technical advice: knowing and coping with regulations
When starting your own business, you need to have the right information and obtain the necessary permits to speed up business operations. We are at your disposal when it comes to understanding local and national laws and regulations. We offer assistance in handling paperwork and obtaining the necessary permits, supporting you in dealing with local governments.
Expanding or Relocating Your Business
If you are planning to relocate and are looking for more suitable space or are looking for new opportunities for your daily operations, we can support you in finding new and existing locations. We can also assist you in managing the relocation of expat workers and support you in the actions necessary to bring your operations back to Italy.
Marketing and Communication
How to advertise your business in Italy? How to reach the right targets for your business? We can help you assess your current market and stakeholder approach with the help of PR - marketing specialists, as well as set up the marketing mix so that it is suitable for meeting the challenges of competition in a highly dynamic economic environment.
FIRST SUPPORT ON TECHNICAL ISSUES (ENVIRONMENT, URBAN PLANNING, REAL-ESTATE, ETC.);

EMPLOYEE VISAS (THANKS TO THE SUPPORT OF THE NATIONAL SYSTEM);
HEALTH PERMITS;
BUILDING PERMITS;
MUNICIPAL REGULATIONS.
GENERAL SUPPORT TO EXPAT WORKERS IN THE PROCESS OF RELOCATION TO THE REGIONAL/NATIONAL TERRITORY;

THE DEFINITION AND PRESENTATION OF THE CHARACTERISTICS OF THE TERRITORIAL OFFER OF EACH SELECTED REGION;
THE SEARCH AND SELECTION OF SUITABLE SPACES FOR YOUR BUSINESS (OFFICES, TEMPORARY STORES, INDUSTRIAL PROPERTIES AND MORE);
THE MANAGEMENT OF CONTACTS WITH MUNICIPALITIES, REAL ESTATE AGENCIES, BUSINESS CENTERS, INCUBATORS, SCIENCE AND TECHNOLOGY PARKS AND OTHER MARKET PLAYERS.
THE REVIEW OF THE COMPANY PROFILE, PROMOTIONAL MATERIALS AND BUSINESS MARKETING STRATEGIES BOTH ONLINE AND OFFLINE;

THE DEVELOPMENT OF MARKETING AND PROMOTIONAL PROJECTS AND ACTIVITIES;
TRANSLATIONS AND INTERPRETING;
SUPPORT FOR TRADE FAIRS, BUSINESS MATCHING AND OTHER EVENTS;
MANAGEMENT OF DEDICATED ONLINE AND OFFLINE COMMUNICATION CAMPAIGNS AND ENGAGEMENT DURING EVENTS.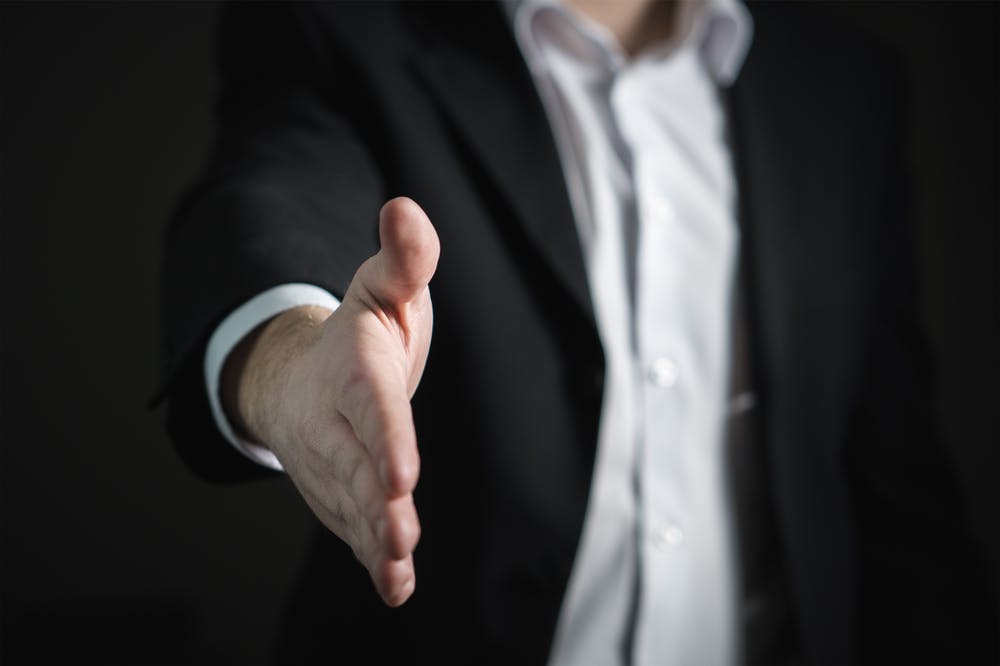 We evaluate your medium and long-term needs and the stage
of development of your project
We will customize
our mentoring plan with the aim of assisting you as best we can in its operational implementation and maximizing the results that can be achieved.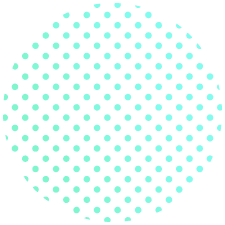 IF YOU ARE INTERESTED IN INVESTING IN ITALY TO EXPAND YOUR MARKET OR TO DIVERSIFY YOUR BUSINESS INTO NEW INNOVATIVE PROJECTS, PLEASE CONTACT US: