ENCAPTURE: HAIR STORE & MORE
Encapture is a women's hairdressing salon, Hair Salon with a format focusing on the exclusivity of the service and the concept of private luxury, through extra-luxury stations equipped with Shiatsu massage, mini-iPads, and a Beauty Consultant, a professional in the Hair sector.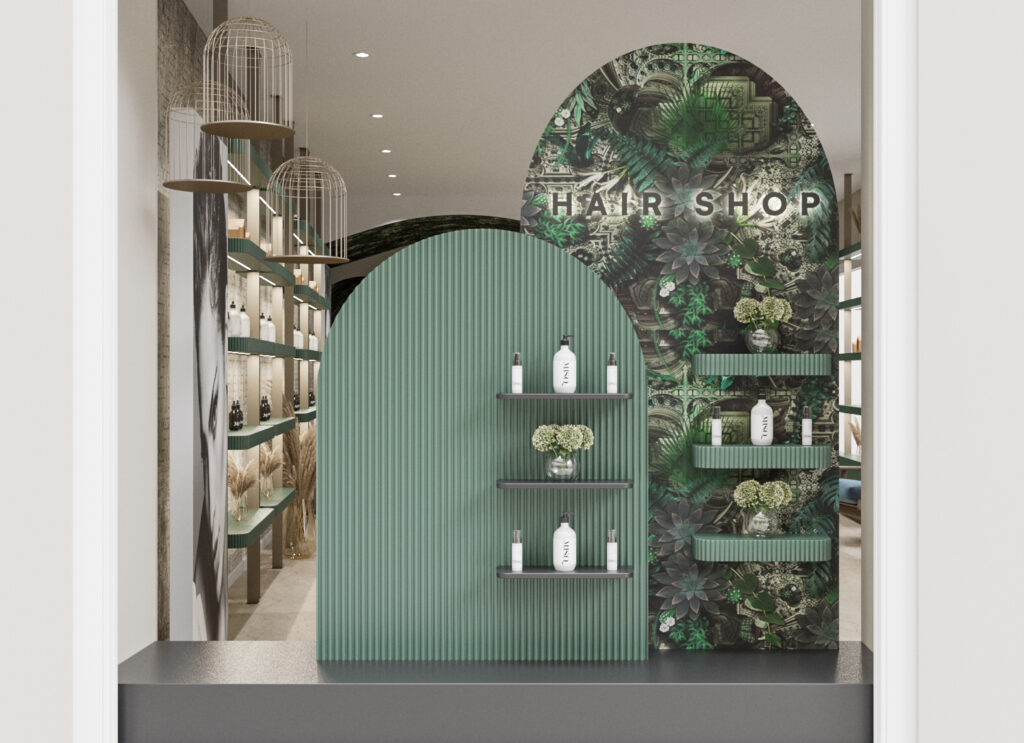 The look study also offers free advice from the Personal Shopper, with the help of specialized apps; the client will leave the salon not only with a new hairstyle, but with a real strategy on the most suitable outfits. It provides a Beauty Consultant who dedicates himself to a single client without ever leaving her during her entire stay in the salon.
The exclusivity of the service is guaranteed by the in-depth knowledge of the client's personal timings and treatments, so she will acquire the experience of a personal Beauty Consultant. This design offer will be preferred by our customers precisely because of the unique characteristics of the need for luxury and exclusivity through a format that no competitor in Italy offers.
The salon will be organised with a reception area, presented as a showroom dedicated to sales, a room for people waiting, while in a more reserved context in an internal room there will be only 3 workstations, reserved exclusively for the client throughout her stay in the premises.
On the website it will be possible to make a reservation and choose the services required; it will also be possible to buy products from the current trend lines: Olaplex, Ghd, Kevin Murphy.
Sales will be possible both through the online shop on the website and directly in the salon.