BE-READI ALPS intends to contribute to the enhancement of the innovative and digital fabric of the Alpine region by designing and testing initiatives to develop an Alpine living lab that stimulates traditional SMEs to embark on a "second life" through the creation of interregional value chains.
INTERREG is a Community initiative of the European Regional Development Fund (ERDF) and thus one of the main instruments of EU regional policy. Since 1990, cross-border cooperation in the EU has been promoted through this initiative. The overall objective is to eliminate national borders for the development and integration of the European area. BE-READY ALPS is a project promoted by the European Union and financed through INTERREG, and proposes to fund organisations in many different sectors and fields of action.
BE-READY ALPS aims to redesign the value chain of at least 50 companies by creating partnerships with Alpine Space (AS) players such as financial investors, export managers, digital start-ups and R&D providers that could bring investment or open up new possibilities for markets/products/processes.
The project will involve 500 SMEs in the pilot programme and they will be supported in order to define a path for relaunching.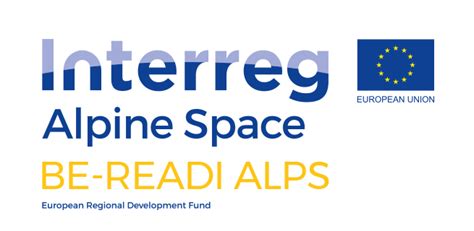 BE-READI ALPS offers an international business networking environment to facilitate the development of new projects, using the Alps Platform.
The cooperation of 6 partner countries (Austria, France, Germany, Italy, Slovenia and Switzerland) guarantees the homogeneous development of the project and offers a solid network to rely on. 
BE-READI ALPS is also open to establishing partnerships with organisations expressing interest, as well as offering the possibility of promotion and sponsorship.
The BE-READI ALPS project is carried out by a strong group of fourteen partners from six Alpine countries (Austria, France, Germany, Italy, Slovenia and Switzerland). Veneto Innovazione Spa is the Lead Partner and will direct BE-READI ALPS. BE-READI ALPS activities are carried out by all partners but are coordinated by a Work Package Leader.