CYS - CONNECT YOUR SAFETY
DEMIX GROUP is collaborating on the development of CONNECT YOUR SAFETY (CYS) a system consisting of a network of IoT devices embedded in PPE, which exchange information about the conditions of the work environment and the status of workers. The data collected in the cloud can be accessed on mobile devices or PCs.
PPE becomes active, constantly exchanging information, with the aim of preventing dangerous situations.
But why Active PPE? Why not use a smartwatch? Why put an IoT device in a helmet? Do IoT devices violate worker privacy?
The GUI would be distracting.

People who work in hazardous environments are used to wearing PPE.

It is critical that the worker not feel uncomfortable.
CYS only detects the area where the operator is located, it does not record his movements or activities performed. ( art. 4 of the Workers' Statute, and Legislative Decree no. 151/2015).
ACTIVE DPI FEATURES
Is it worth using active PPE?
In effect, the system would remain silent until the emergency occurred. Hopefully, never!
For the system to be effective, it must also be used to assist in the work activity.  
Thanks to CYS, the DPI becomes a work tool with a simple and effective audio interface.
In the example shown in the following image: In Indoor working environments, a series of hotspots allow the localization of operators and reliable communications.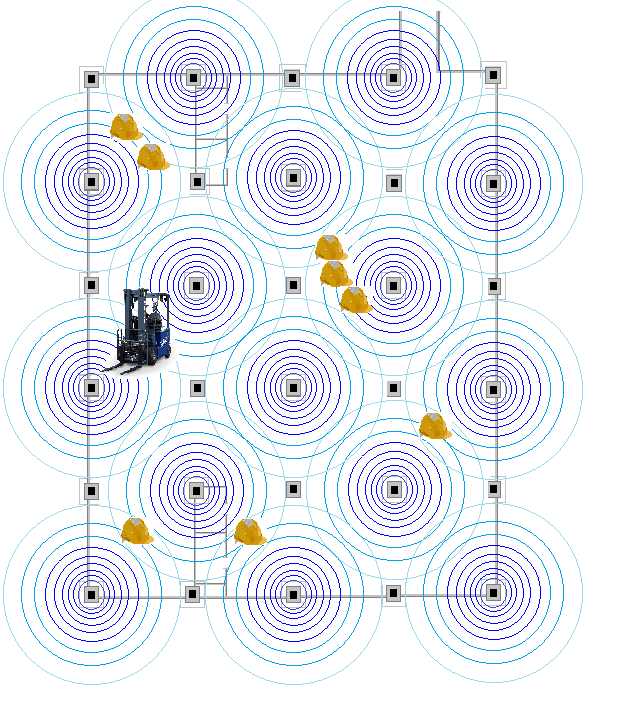 THE PROTOTYPE
The prototype IoT device is installed in the occipital part of a construction helmet. The development board is powered by AAA rechargeable batteries.
The production version is powered by Lipo battery and, the small size will allow the device to fit in the inner top of the helmet.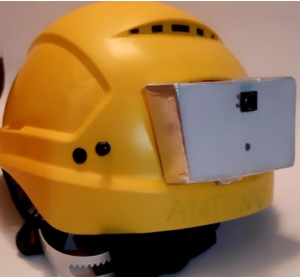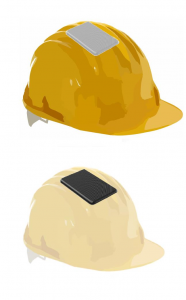 MANAGEMENT INTERFACE
CYS is equipped with 2 interfaces:
a management interface on mobile device suitable for outdoor sites.

A fixed device management interface.
These interfaces allow us to:
Monitor operator movements;

Provides alerts to individual operators or those who make up a team;

Collects any reports from operators;

Monitors work environments through information submitted by each individual operator.