W2W Solutions Italia Srl operates as a monitoring service provider for energy production plants with Software as a Service (Saas) solutions, proposes the Environ&metry project for the development of an integrated system, homogeneous, scalable and easily reusable for other applications thanks to the modular structure of the database and the software components created, to monitor air quality in real-time.
The Environ&metry application is based on the acquisition of the main environmental pollutants with multi-sensor terminals, self-powered solar panel-battery, positioned on a network of defined points of urban and suburban areas with high population concentration such as to reconstruct with 2D interpolation algorithms pollutants in every point of the city and in the immediate vicinity.
The chromatic representation on a map of the distribution in time and space of airborne substances makes Environ&metry a necessary tool for public administrations, associations and local authorities to be able to immediately know the direct impact on public health. Environ&metry will be based on COIOTE PLATFORM already developed by W2W and will transmit the data through the wireless network Sigfox in fast diffusion in Europe, present in Italy with Nettrotter. This new network has been designed for the transport of data to small packages and very low energy consumption, therefore free from any effect of electromagnetic pollution. 
The COIOTE PLATFORM already operates on other wireless networks such as GPRS and Wifi and will be enabled to operate on the Sigfox network to take advantage of the advantages of low power consumption and large reach.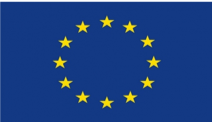 Fabio Manenti worked as Project Manager in this project, contributing to various phases including the design, national and international commercial marketing, as well as finding public funds for its development, including the Lombardy Region's 2015 Research and Innovation Call for Proposals, the Bergamo Chamber of Commerce's Business Development Voucher and Internationalisation Voucher, and the European Horizon 2020 SME Instruments Call for Proposals.