In 1998, the Durizzi family, strengthened by the experience gained in the bakery and catering of the family's pizza restaurant " Il leone d'oro" opened in 1991 in the province of Bergamo, approached the world of intolerances: gluten, lactose and vegan, obtaining from the Italian celiac association (A.I.C) the qualification to administer gluten-free foods. During the covid pandemic, he sees an increase in demand for these products, and thanks to delivery, awareness of their establishment as one of the best and referenced in the area spreads. Requests begin to arrive on a provincial, regional and national scale, so much so that they decide at this point to market with their own e-commerce these products online with delivery throughout Italy, thanks also to SIMEST funding obtained from PNRR resources. In addition to private individuals, requests are also arriving from professional users: restaurants, pizzerias, specialized stores, retailers, wholesalers, etc..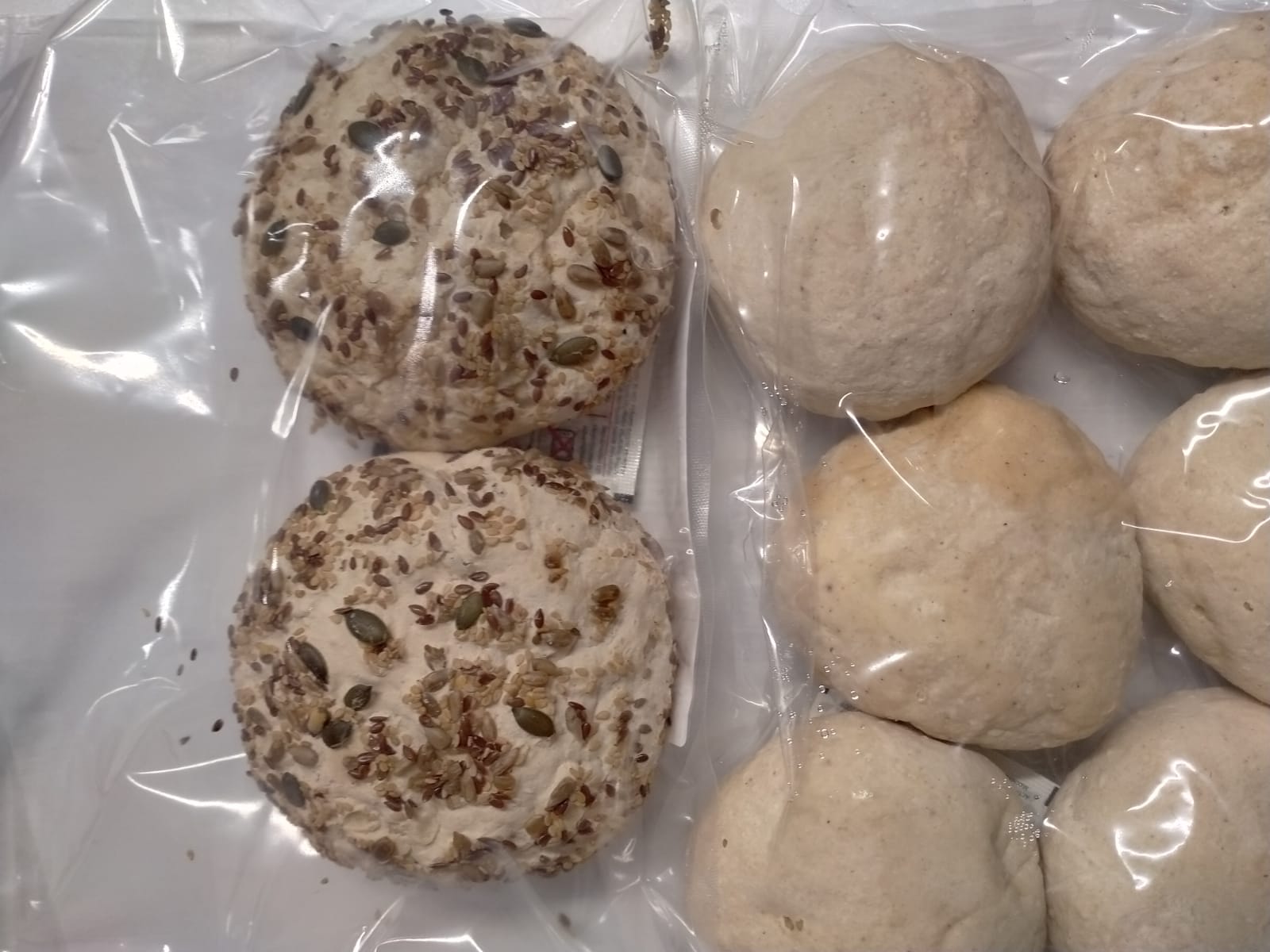 For more than 25 years with AIC, Lorenzo Durizzi has been continuously researching new preparation techniques to satisfy everyone's palate, especially those with special food intolerances.
Demix Group, with the Enjoyfood project aims at a new market niche positioned between industrial and medium-quality products, even if competitively priced, and the small "do-it-yourself" productions that are not very consistent, with limited quantities, lacking shelf life and very expensive such as the various gluten free pizzerias, our artisan laboratory will instead guarantee a uniform, non-frozen and high-quality product, keeping the product and its taste unchanged, precisely because it is not frozen and not stored in a modified atmosphere, to date not yet on the market. According to some market research and field tests, this type of product is highly sought after but still not very present, not only in Italy but even more so in European and non-EU countries (United States, Canada, Emirates, Middle East, etc.).