Demix Lifestyle Store is a project for the international distribution of lifestyle products, conceived and developed by the demix group which is based on the concept of the franchising corner.
OUR DEMIX INTERNATIONAL CONSULTING PROFESSIONAL FIRM AND OUR DEMIX DIGITAL AGENCY WILL TAKE CARE OF THE ONLINE AND OFFLINE PROMOTION OF BOTH THE DEMIX LIFESTYLE STORE PROJECT AND YOUR POINT OF SALE.
IF YOU NEED TO BETTER PLAN THE INTEGRATION OF OUR CONCEPT WITHIN YOUR STORE(S) OR YOU WANT TO REORGANIZE YOUR BUSINESS, OUR INCUBATOR AND BUSINESS ACCELERATOR DEMIX INNOVATION LAB IS AT YOUR DISPOSAL.
WE ARE ALSO avalaible TO ASSESS YOUR FINANCIAL NEEDS AND WITH OUR DEMIX FINANCE DEPARTMENT WE COULD STUDY THE BEST SOLUTION FOR YOU.
FRANCHISING CORNER is also referred to as partial franchising precisely to indicate the type of contract in which a business with an existing predominant business decides to share part of its store, hence the English word corner meaning corner, for the display of products or services of another business that has its own brand. It is basically a small store within a larger store.
A full-fledged franchise contract is then entered into in which know-how, training, advice, supply and especially promotion are guaranteed. The target market is very broad such as clothing, food, wellness products, supplements, skin products, cleaning products, etc. Usually the contract has a shorter duration than traditional contracts, and product exclusivity is almost always required.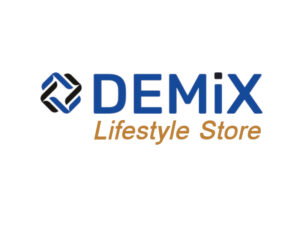 Demix Lifestyle Store has several categories of products, which are placed nationally and internationally in the reference stores participating in the initiative, among which we mention the following as examples.
However, if you still do not find among our products the ones you like, Delizie dal Mondo's department will find them for you.
If you would be interested in joining our Demix Lifestyle Store project or even just want to get more clarification about our Franchising Corner concept, please contact us, we will be at your complete disposal: